Weekly NBA Draft Rewind: 1993
By Lorenzo Tanos

This is a draft class I remember best for helping open the floodgates for legions of underclassmen to quit the college game while they're ahead.  The top four picks in this draft were all underclassmen, and the first two seniors selected (Isaiah Rider and CalbertCheaney) failed to live up to their pre-Draft hype despite having NBA careers you can call successful.   Unfortunately, this was a particularly injury-riddled draft; some of those who got hurt early on bounced back (Chris Webber, Jamal Mashburn), while others (Penny Hardaway, Bobby Hurley) were never the same again.  This draft class even had someone (Vin Baker) who saw his consistent 20-10 career go to seed due to alcoholism.  That said, let's take a look at the 1993 Draft months ahead of its 20th anniversary.

http://www.basketball-reference.com/draft/NBA_1993.html
THE TOP PICK/THE BEST – First overall pick but Chris Webber (GSW, F/C, 6'9"-250, Michigan) did indeed have the best career among 1993 draftees.  The most-recruited Michigan schoolboy since Magic Johnson, "C-Webb" stayed home for college as the most "fab" of the University of Michigan's Fab Five lineup.  The rest is history – like many of his draft classmates, Webber battled with injuries early in his career, but unlike a certain point guard we'll be dealing with later, C-Webb was actually much better post-injury.  He had his best years as the Sacramento Kings' top man during their bitter early-2000s rivalry with the Los Angeles Lakers, averaging 27.1 ppg and 11.1 rpg in 2000-01 for his only All-NBA First Team appearance.  Overall, his career averages of 20.7 ppg, 9.8 rpg and 4.2 apg put him far ahead of everyone else in the Class of '93.

HONORABLE MENTION – If we were to judge Anfernee Hardaway (ORL, PG, 6'7"-195, Memphis, #3) by his first four seasons alone, he had the potential to make it to the Hall of Fame.  No, not as the "next Magic Johnson" as some thought he would be, but as a versatile point guard who was named to the All-NBA first team twice in his first three years.  Then injuries struck, and the next three years were good, but not great.  Then even more injuries – by the time the 2000s rolled around, "Penny" was merely an average point guard at best.  In fact, he wasn't even a point guard during this time, more of a combo guard/tweener than anything else.  Still, the strength of his first four seasons is good enough to give him "honorable mention" designation. 

Then there's Jamal Mashburn (DAL, SF, 6'8"-240, Kentucky, #4), who looked this close to washing out post-injury in his fourth NBA season before turning the corner and becoming an important part of Miami's late-'90s units.  Interestingly, his last four seasons were also among his best stats-wise; Mashburn averaged between 20 and 21 ppg with the Charlotte/New Orleans Hornets from 2000 to 2004 before being traded to the Philadelphia 76ers, a team he never played for due to a career-ending right knee injury.

THE BUSTS – Due to the auto accident that effectively curtailed any promise he had as a rookie, we're giving Bobby Hurley (SAC, PG, 6'0"-165, Duke, #7) a pass here and declaring Doug Edwards (ATL, F, 6'7"-220, Florida State, #15) the ultimate bust of the Class of '93.  Shawn Bradley (PHI, C, 7'6"-235, BYU, #2) could have qualified here, but he did have a successful career of sorts, albeit not one befitting a second overall pick.  CalbertCheaney (WAS, G/F, 6'7"-209, Indiana, #6) was another lottery disappointment, yet he still played a decade and had a few good years with the Bullets early in his career.
Edwards, on the other hand, was an abject failure following a productive and versatile career with Florida State (18.3 ppg, 9.4 rpg, 2.9 apg).  His shooting was awful, he was a non-factor on the boards, and expansion couldn't even kick-start his career when he spent his third (and last) NBA season with the Vancouver Grizzlies.  You wouldn't normally expect a mid-first round pick to become an All-Star, but Edwards' career wasn't even befitting that of an average second-rounder.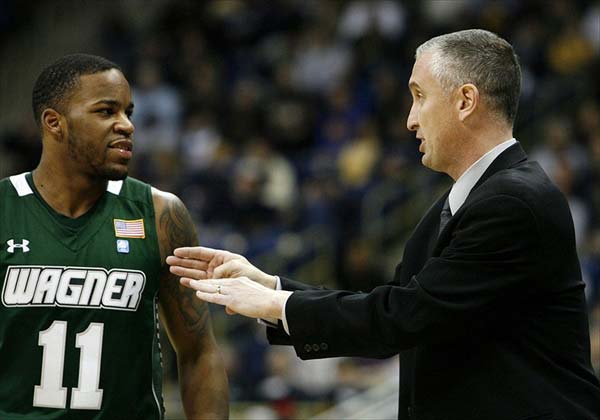 Also, does anybody remember Scott Haskin (IND, C/F, 6'11"-250, Oregon St., #14)?  If you don't, that's because he was out of the NBA after one season where he played only 27 games.  Ditto Luther Wright (UTA, C, 7'2"-270, Seton Hall, #18), who struggled with his weight since college and battled bipolar disorder mere years after his one season, 15-game NBA stint.

THE STEAL – Concerns about his attitude were among the main reasons why Nick Van Exel (LAL, PG, 6'1"-170, Cincinnati, #37) dropped to the second round, and while he was no saint in the NBA, he was certainly a very productive player, one who made the NBA All-Rookie first team in 1993-94 and played in the 1998 All-Star Game.  Sure, he put up his best numbers with bad teams (such as the late- '90s/early '00s Denver Nuggets) but he was consistently among the top ten point guards in the league during his time, and may have even had a better career overall than Hardaway.

More NBA Draft Rewind Articles:
What do you think?

We'd love to hear your comments and/or opinions. If you submit them here, other visitors can read them, rate them and comment on them. An e-mail address is not required.