Review of 1985 NBA Draft
By Lorenzo Tanos

As we move closer to the start of the 2012-13 NBA season, this may be the second to the last Draft Rewind for the meantime. (Can't resist the chance to cover 1986, the Epic Fail of all NBA Drafts!) I will be posting my team previews for the 2012-13 season starting this week, and in order to compensate for the focus on the present, some of these historical articles may ride the bench for a bit. But we shall be moving on for now with the 1985 Draft, which wasn't as loaded with future stars as 1984, but pretty good nonetheless. Feel free to peruse the complete draft list below, with career stats included for everyone who played in at least one NBA game.

http://www.basketball-reference.com/draft/NBA_1985.html
THE TOP PICK – Patrick Ewing (NYK, C, 7'0"-240, Georgetown) – Love him for those great years with the Knicks or hate him for his role in the 1998-99 lockout, Ewing was a dominating presence on both ends of the floor, though he had to deal with some unrealistic expectations early on in his career. And while he wasn't as great on "D" as his contemporary Hakeem Olajuwon, he did set a very interesting record during his NBA career – most consecutive games with at least 1 block (145), set from November 5, 1988 and March 23, 1990.

THE BEST – Karl Malone (UTA, PF, 6'9"-250, Louisiana Tech, #13) – The Jazz got really lucky with the 13th pick in the 1985 NBA Draft when they selected "The Mailman." Malone wasn't as high-profile as the eventually disappointing Ed Pinckney and Keith Lee, owing to his playing for Louisiana Tech (then best known as Terry Bradshaw's alma mater), but Utah made the right decision. Within three seasons he was averaging close to 28 points and exactly 12 rebounds a game and suiting up for his first of ten All-Star games. He is simply one of the best players in NBA history never to win a championship ring.

We can certainly consider fellow Hall of Famers Patrick Ewing and Chris Mullin (GSW, #7) in this category as well. A fourth Class of '85 member, Joe Dumars (DET, #18) is also in the Hall.

THE BUSTS – Jon Koncak (ATL, C, 7'0"-250, SMU, #5) and Joe Kleine (SAC, C, 6'11"-255, Arkansas, #6) – They're virtually interchangeable – two beefy centers from Southern universities who posted huge numbers in college that didn't translate to the NBA. Heck, they even played their high school ball in the same state! They're the two men who would usually come to mind first when you'd think of the words "quintessential backup NBA center of the '90s," but when they were drafted high in 1985, they were billed as future stars. Still, they deserve credit for playing more than 10 years in the NBA and for not flaming out really, really early like some of the top collegiate big men who were drafted a year later.

THE STEAL – Mario Elie (MIL, G/F, 6'5"-210, American Intl., #160) – Joe Dumars had a great career as one of the NBA's top backcourt defenders of the '80s and '90s. Hot Rod Williams (#45, CLE), Gerald Wilkins (#47, NYK), Michael Adams (#66, SAC) and Spud Webb (#87, DET) also had long, productive careers. ArvydasSabonis (#77, ATL) wouldn't qualify as he was drafted much higher in 1986, albeit at the bottom of the first round. But Elie was the THIRD TO THE LAST SELECTION in the 1985 Draft – not exactly where you'd expect to see a future 11-year NBA veteran drafted! After bouncing around the international scene and the U.S. minor leagues, Elie debuted in the NBA in 1990, and became a top-flight shooting-and-defense guy off the bench for two NBA championship teams – the mid-'90s Rockets and the late-'90s Spurs. Long story short – he had a career worthy of someone who went 140 to 145 picks higher than #160.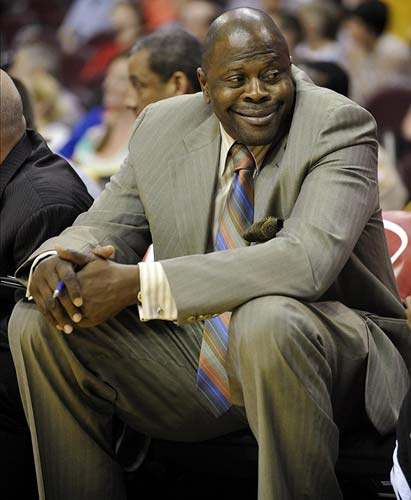 TRIVIA:
Fernando Martin (#38, POR) was the first Spanish player to see action in the NBA. He was hardly used by the Blazers in his only NBA season (1986-87), but achieved legendary status for Real Madrid in Spain. The 6'9" forward was only 27 when he was killed in a car accident in 1989.
Would you believe ManuteBol (#31, WAS), who averaged 3.3 blocks yet only 2.6 points in his NBA career, averaged 22.5 ppg for NCAA Division II school Bridgeport?
Rolando Lamb (#53, SEA), a 6'2" point guard out of VCU, is the father of 2012 draftee and former Connecticut shooting guard Jeremy Lamb.
No, the Michael Phelps drafted 144th overall in 1985 isn't related to the Olympic swimming legend. This Phelps was a 6'4" African-American guard from Alcorn State who spent three years in the NBA for the Seattle SuperSonics and L.A. Clippers.
Bob Ferry Jr. was drafted 146th overall by Atlanta out of Harvard – you may recognize his dad Bob Sr. as a retired NBA player/executive, and his younger brother Danny as a veteran NBA role-player who was actually drafted second overall in 1989.
As we're still mining the seventh round of the '85 Draft, we might as well mention GeorgiGlouchkov (#148, PHO), the first-ever Eastern Bloc player to see action in NBA history. The Bulgarian power forward averaged 4.9 ppg and 3.3 rpg in 1985-86, his only NBA season.
POSTSCRIPT:
Apologies for missing out on Carl Lewis (#208, CHI) from the trivia section of last week's 1984 Draft rewind. Yes, that's the same Carl Lewis who won all those Gold medals in Olympic track and field. Just like 1977 NBA draftee/fellow Olympic track legend Bruce Jenner, Lewis never played a minute of college basketball.

More NBA Draft Rewind Articles:
What do you think?

We'd love to hear your comments and/or opinions. If you submit them here, other visitors can read them, rate them and comment on them. An e-mail address is not required.