NBA Draft: Weekly Draft Rewind 1988
By Lorenzo Tanos

The modern draft era, so to say, kicked off in 1985 when Patrick Ewing became the first-ever first-overall pick in the NBA's lottery system. But it was in 1988 when the NBA did away with extremely long drafts for good, shortening the year's draft to three rounds. Here's how things went with the 1988 Draft, the NBA's only three-round draft before shifting to a two-round system in 1989 moving forward, and a very solid draft, might I add.

http://www.basketball-reference.com/draft/NBA_1988.html
THE TOP PICK – Danny Manning (LAC, F, 6'10"-220, Kansas) was expected to achieve great things in the NBA after a sensational four-year career with the Jayhawks. After all, he had no apparent weaknesses and had the quickness and passing ability of a guard despite being a 6'10" combo forward. While it's obvious he failed to live up to expectations, he did enjoy a 15-year career, averaged over 20 ppg twice and cannot be considered a draft bust as some view him.

THE BEST – Mitch Richmond (GSW, SG, 6'5"-215, Kansas St., #5) was a no-brainer choice as the 1988-89 Rookie of the Year, having averaged 22.0 ppg in Don Nelson's high-octane Golden State Warriors which also included Chris Mullin. With Tim Hardaway joining the following year, the explosive Warriors nucleus became known as "Run-TMC." Sadly, the Run-TMC era marked the Warriors' last sustained period of success before the team became synonymous with missing the Playoffs. Richmond averaged at least 20 ppg in his first ten years in the league with Golden State and Sacramento, and after three less spectacular, though productive years with Washington, he closed his career in 2001-02 as a key reserve for the championship-winning Lakers.

THE BUST – Compared to other NBA Draft busts, Tim Perry (PHX, F/C, 6'9"-210, Temple, #7) didn't achieve the same level of "epic failure" in his NBA career. He had, in fact, averaged 12.3 ppg and 6.9 rpg as a starter for the Suns in the 1991-92 season. But after being traded to Philadelphia in the deal that sent Charles Barkley to Phoenix, Perry's career nosedived. Well, not quite – he was the Sixers' starting power forward from 1992 to 1994, but was virtually useless when he got demoted to the bench in the 1994-95 season. Perry's career averages – 6.8 ppg, 4.0 rpg, 19.6 mpg, the only Top 10 pick in 1988 not to average double figures for his career.

THE STEAL – As one of the last-ever third-round picks to ever see action in the NBA (unless, of course, the NBA Draft expands beyond two rounds again), Anthony Mason (POR, PF, 6'7"-250, Tennessee St., #53) certainly deserves this honor. A product of Tennessee State, Mason spent his first few professional years bouncing around Europe, South America and the minor leagues while earning a few NBA "cups of coffee" as a third-string forward. He would emerge in the 1991-92 season with the Knicks, and once he got promoted to the starting lineup in 1995-96, he made the most of it, averaging an unbelievable 42.2 mpg. (He averaged even more – 43.1 mpg – right after the Knicks traded him to the Charlotte Hornets for Larry Johnson.) As a rugged rebounder and frontcourt defender with passing ability, Mason was one of the cornerstones of the "uglyball" era ushered in by Pat Riley's early-mid-'90s Knicks units.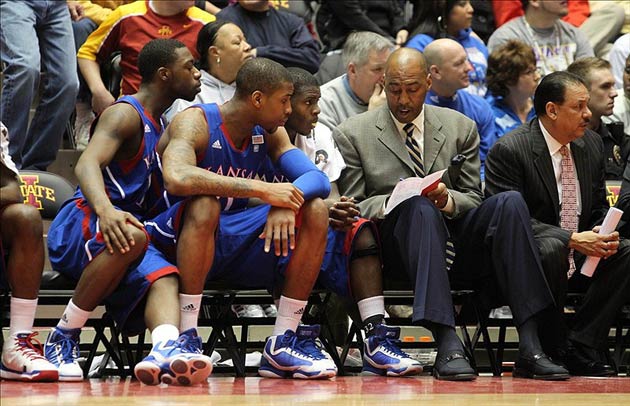 TRIVIA:
The selection of Dan Majerle (#14, PHX) was one that was roundly booed by the traditionally vocal New York audience, prompting then-coach Cotton Fitzsimmons to openly lecture the crowd. "Thunder Dan" did prove the doubters wrong, immediately emerging as a powerful dunker and effective defender, and as the '90s kicked off, a legitimate threat from long range.
On a sad note, Ricky Berry (#18, SAC) was the last active NBA player to commit suicide. He was only 24, and had just come off a promising rookie campaign, where he averaged 11.0 ppg as one of the Kings' key reserves.
Before Anderson Varejao, Nene and Leandro Barbosa turned Brazil into a hotbed for successful NBA players, Rolando Ferreira (#26, POR) became the first Brazilian to see NBA action. Unfortunately, the former Houston Cougars center only played 34 minutes in his sole NBA season, making just one of his 18 field goal attempts.
And before Shaq, there was Shack – the original "Shack Attack" came from Charles Shackleford (#32, NJN), who played six NBA seasons as a journeyman reserve forward/center.
Jorge Gonzalez (#54, ATL) was, at the time of his drafting, best known as a 7'6" Argentine national team center and potential NBA "project." While he never played in the NBA, he achieved more fame in the world of professional wrestling, where he competed as El Gigante in the WCW and Giant Gonzalez in the WWF. Despite getting a big "push", or a chance to win important matches, he is widely considered as one of the least skilled "workers" (or wrestlers) to ever hit the ring.

More NBA Draft Rewind Articles:
What do you think?

We'd love to hear your comments and/or opinions. If you submit them here, other visitors can read them, rate them and comment on them. An e-mail address is not required.