NBA Draft Weekly Rewind: 1981
By Lorenzo Tanos

What do you remember the most about 1981? For me, nothing much – I was just a kid of three back then. As far as the NBA is concerned, 1981 saw the Larry Bird vs Magic Johnson rivalry intensify a little further, even as their respective teams were still a few years away from regularly meeting in the NBA Finals. The NBA Draft that year was another good one, producing nine future All-Stars and one of the league's greatest point guards of all time, though he'll never be Hall of Fame-worthy for what many believe is his destruction of the New York Knicks' franchise as a coach and President of Basketball Operations. (To say little of what he did to the CBA as owner!)
As usual, we've got links to the most definitive list of draftees from each season one can find on the Internet.

http://www.basketball-reference.com/draft/NBA_1981.html

THE TOP PICK – Mark Aguirre (DAL, SF, 6'6"-232 – DePaul) – Aguirre was drafted as the best pure scorer from the collegiate ranks, and he didn't disappoint in that regard, topping out at 29.5 ppg in his third season. Lest you think he was a one-dimensional, selfish scorer as often portrayed by the media, Aguirre was actually a very underrated passer who averaged 4.5 dimes a game in his final college season and 3.1 for his entire NBA career. As good as he was for the Mavericks, he's best known as the sixth man on Detroit's "Bad Boys" teams of the late '80s and early '90s.

THE BEST – Isiah Thomas (DET, PG, 6'1"-180 – Indiana, #2) – As an NBA player, Isiah Thomas was a nonpareil point guard who once averaged a phenomenal 13.9 assists per game (in 1984-85) and quarterbacked the aforementioned Bad Boys of Detroit during the championship years of 1988 to 1990. As an NBA coach and executive, let's just say he's been a running joke and another example of a great player with questionable skills when wearing a suit and tie instead of a basketball jersey.

THE BUSTS – Al Wood (ATL, G/F, 6'6"-193 – North Carolina, #4) and Danny Vranes (SEA, SF, 6'7"-210 – Utah, #5) – Imagine '90s NBA Draft bust Todd Day minus the attitude problems and you'll have an idea of how Wood's decorated NCAA career with North Carolina translated to the pros. Vranes (no relation, of course, to failed Euro prospect Slavko) was a strong defender whose offensive skills were marginal at best. Funny, since he averaged a decent 15.5 ppg as a collegian. Not the kind of player you'd want to draft at fifth overall.

THE STEALS – Eddie Johnson (KCK, F/G, 6'7"-215, Illinois, #29) and Danny Ainge (BOS, G, 6'4"-175, BYU, #31) – The former player had a long (18 seasons), if one-dimensional career mainly spent as a high-scoring sixth man and three-point marksman. The latter we all know as the Boston Celtics' fiery combo guard who started on those championship teams of the '80s, and now one of the NBA's top executives. If not for a promising baseball career (see the trivia section), Ainge could have been a first-rounder – certainly a better choice than guards like Jeff Lamp, Franklin Edwards and the man Boston had actually chosen at the end of the first round, Charles Bradley.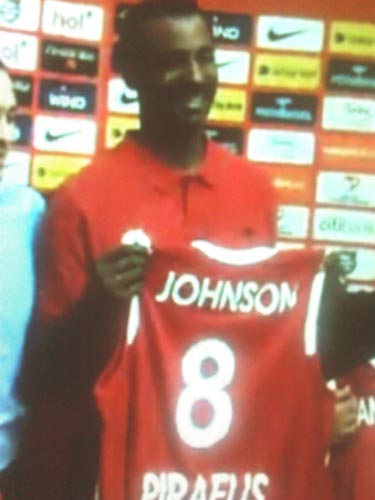 TRIVIA:
Jay Triano, currently one of Portland's new assistant coaches and an interim coach last year for his hometown Toronto Raptors, was drafted in the eighth round by the Los Angeles Lakers. Triano broke Simon Fraser University's career scoring record with 2,616 points.
L.A. Clippers forward Trey Thompkins' father Howard Jr. was the 189th overall pick in the ninth round, going to the Atlanta Hawks.
Danny Ainge (the MLB's Toronto Blue Jays and several NBA teams) wasn't the only potential two-sport star in this draft. UCLA guard Kenny Easley was the Chicago Bulls' final pick in the 1981 draft, 216th in a draft class of 223. As an NFL safety, his prospects were much better, as he went fourth overall to the Seattle Seahawks and enjoyed a very productive, if disease-shortened career in pro football.
Also, MLB Hall of Famer Tony Gwynn was drafted in the tenth round following a standout career as San Diego State's point guard. Interesting fates indeed that befall these late-round picks from those supersized drafts of old...

More NBA Draft Rewind Articles:
What do you think?

We'd love to hear your comments and/or opinions. If you submit them here, other visitors can read them, rate them and comment on them. An e-mail address is not required.