Which City is the Greatest Sports Town in America?
New York: city of winning.  Los Angeles: city of stars.  Chicago: city of loyalty.  When it's all said and done, which one is the best sports city in America?
If you are a winner, you have to like New York.  NYC fans can be tough – but tough love breeds success.  New Yorkers expect their teams to win and they show it; it is no surprise that the Yankees are the biggest game in town after 28 World Series championships and two decades of consistent baseball dominance.
 
But, New York is a divided city – with sports loyalties split by boroughs and priorities.  The Mets dominate Queens and Brooklyn but get little respect in Manhattan and the Bronx, where the Yankees are king.  The tough New York Giants dominate football but the brash Jets claim New York is their town and the Giants are a jersey team.  In New York, you have to choose - and they have to win to keep your loyalty.

If what you care about is stars, Los Angeles is your town.  Since the 1980s, the Lakers have defined star sports; trotting out Magic, Kareem, Shaq, and Kobe for ten NBA championships in just three decades.  Los Angeles is a city where sports stars have four letter nicknames – and winning is measured by the number of celebrities sitting courtside. 

While Los Angeles is still a Lakers town, the Dodgers and Clippers are rising.  Lob City, the Clippers' moniker for Chris Paul and Blake Griffin's star-studded, dunk-heavy offense, is unsurprisingly popular in the city of stars.  The Dodgers are in the game too – spending the last year acquiring nearly every brand name in baseball to play in Southern California – from Hanley Ramirez, to Adrian Gonzalez, to Zach Grienke and Carl Crawford.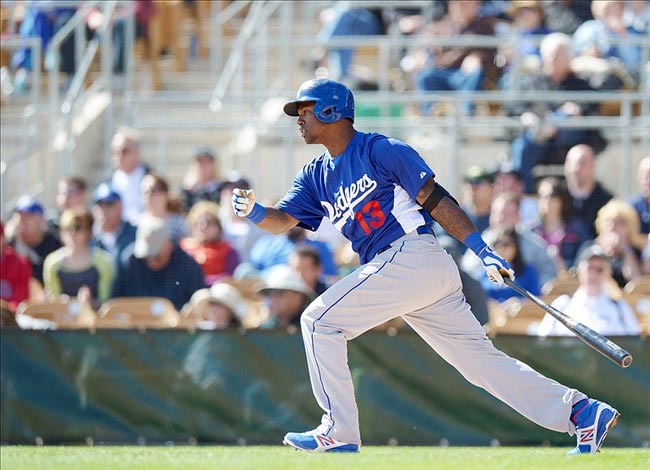 Feb 24, 2013; Phoenix, AZ, USA; Los Angeles Dodgers shortstop Hanley Ramirez (13) grounds out during the third inning against the Chicago White Sox at Camelback Ranch. Photo Courtesy By Jake Roth-USA TODAY Sports.
But, if glitz, glamour, and championships don't rank first in your heart, head to Chicago, where loyalty is king and fans just have fun.  Chicago fans love their teams to death – despite a less than stellar track record.  The Cubs showcase this dichotomy: the team has been terrible for 100 years but fans cherish Wrigley Field and loyally cheer on their Cubs to loss after loss.  The Blackhawks, despite spending twenty years in the NHL basement and off fans' television sets, are now the second-most popular franchise in the city.  And the Bulls, led first by superstar Michael Jordan and now the enigmatic Derrick Rose, are the city's best mix of loyal fun and consistent winning.

So, which city has the best sports fans?  Sorry to cop out – but it all depends on what you want.  The good thing is, whether you want to chase rings, stars, or a good time, there is a city waiting for you.
What do you think?

We'd love to hear your comments and/or opinions. If you submit them here, other visitors can read them, rate them and comment on them. An e-mail address is not required.