What's Next for the Magic?
By Dennis Berry

The outcome that everyone figured would happen in Orlando has come to pass. Monday afternoon the Orlando Magic announced that Stan Van Gundy would no longer be the head coach of the Magic. It was also announced that General Manager Otis Smith was also let go.
The firings come as no surprise by anyone who follows the NBA. This is the first step by the team to keep Dwight Howard beyond this coming season. If they had anyone hope of keeping Howard, they had to make this move.

There is no secret that there was a problem with the team from Howard's view point. There always seemed to be talk that Howard did not Van Gundy being his coach. There were rumors he tried to get out of Orlando. Most of the talk this year would be when Howard would be headed out of town.

He was also upset with the way the team was constructed around him. That is where Otis Smith comes into play. As GM it was Smith's job to build a team about the franchise player. Howard never felt like he had the right pieces around him.

The only question is why Howard was upset. Since Van Gundy came to the Magic in 2007 they have won 50 games four times and went to the NBA Finals in 2009. Howard averaged 20.6 points, 14 rebounds, and 2.5 blocks. Those are pretty good numbers.

So now Orlando is looking for a new coach and general manager. All in an effort to keep their All-Star center happy. The Magic have been down this road before.

Way back in 1992 Orlando used the number one pick in the draft to get Shaquille O'Neal. Once O'Neal came to the Magic, the franchise became relevant. They went to the NBA Finals in 1995, three years after drafting O'Neal. They made the Eastern Conference Finals in 1996.

Then Shaq headed west to Los Angeles. The Lakers would win three titles with O'Neal. The Magic would be left with nothing but a handle full of first round defeats.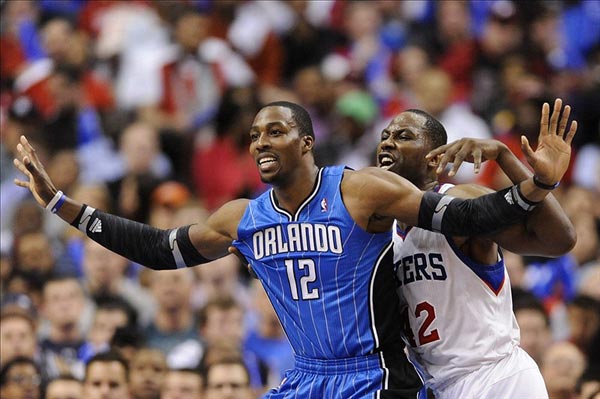 Then in 2004 the Magic got the first round pick and landed another future All-Star center in Howard. But unlike with O'Neal it took time for the Magic to return to the playoffs. It was not 2007 that Orlando was back in the playoffs, Van Gundy's first year.

That is why Orlando is so desperate to keep Howard. They do not want to return to the years that follow the loss of Shaq. They feel like the loss of Howard will have the same effect.

Now the question will be who will be the next head coach of the Magic? Another question should be who would want to be the next head coach of the Magic?

What coach would want to go to a team that will bend over backwards to get a coach fired. The coach who he had the best stretch of his career under? Don't forget that before the Magic went south and Howard got injured, Howard was putting up MVP like numbers.

Another concern is what Howard will be like next year. He will be coming off back surgery next year. Will he be the same player he was before the injury? Will he be able to put up with the grind of a full 82 game NBA season and playoffs?

The other concern is if Howard will even be in Orlando after next year. He only has one year left on his contract. If Howard does come back and returns to his old self there will be plenty of teams interested in him. You have to believe the New Jersey will still be interested in him and that might attractive to Howard if Deron Williams is still there.

Or maybe Howard may want to follow Williams where he ends up, like say Dallas.

Or maybe the Los Angeles will make a trade in one final attempt to get another title while Kobe Bryant is still playing.

We do not know how the summer will go for Orlando the only thing we can do is sit back and see if history about to repeat itself.


What do you think?

We'd love to hear your comments and/or opinions. If you submit them here, other visitors can read them, rate them and comment on them. An e-mail address is not required.