What Type Of Grounds Qatar Is Making For Fifa Cup 2022
by Bryan James
Qatar has taken up the challenge to beat the summer temperatures that rise up to 40 degrees Celsius, and is investing a grand sum in equipping the FIFA 2022 stadiums as heat resistant. Latest technologies are claimed to be put in use and environment-friendly machinery will be implemented to bar the heat from affecting stadium temperatures. The Qatar organizing committee has assured that there is a series of developmental plans going on in order to produce the best sustainable methods of cooling technologies, which will ensure that all the grounds for Qatar 2022 FIFA World Cup will be suitable for the games. It is indeed a big challenge and the first of its kind in its grandeur of investments and the technological support required.

Climatic Conditions

The country does experience pretty harsh climatic conditions owing to the desert that it is. Sheikh Mohammed Bin Hamad Bin Khalifa Al-Thanni, the Chairman for 2022 Qatab bid responded to the climatic problems saying that technology comes to everyone's rescue. He has assured of finding ways to counter the problem resulting in a hassle free event. The aim is to build temperature controlled stadiums which is amongst the main propagandas to their proposition.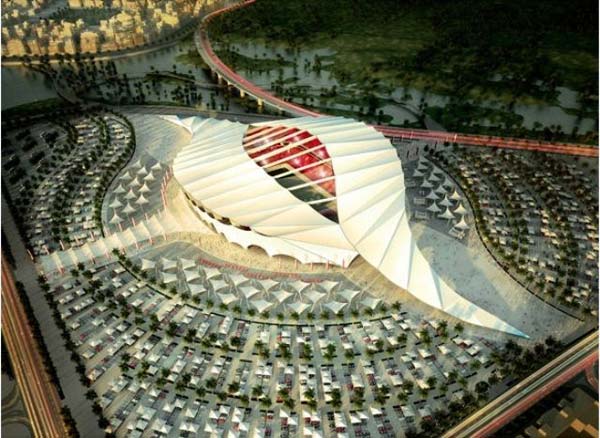 5 Proposed Stadia

March 2010 saw the unveiling of the 5 stadia that have been proposed for convening 2022 Fifa Cup events. These 5 stadia are:
Al-Khor Stadium situated in the city of Al-Khor. This one is 50 kilometers north of Doha and has a seating capacity of 45,533 planned.
Lusail Iconic Stadium in Al-Daayen and has a capacity to seat 86,250 people.
Khalifa International Stadium in Doha can seat around 50,000 people
Sports City Stadium in Doha can also seat around 47,000 people.
Al-Shamal Stadium
Al-Wakrah Stadium
Al-Wakrah Stadium

Al-Wakrah Stadium has an interesting design. It is designed like a 'dhow', which is a traditional pearl fishing boat. The firm, which is in charge of building this stadium, and the architects have used this symbol of 'dhow' to represent Qatar's traditional past and fuse it with the glorious future that Qatar is progressing towards. However, the funny side of the story is the design resembles a female's private part, and the well-intentioned endeavour has turned quite embarrassing. No reasons why it shouldn't get the embarrassing tag!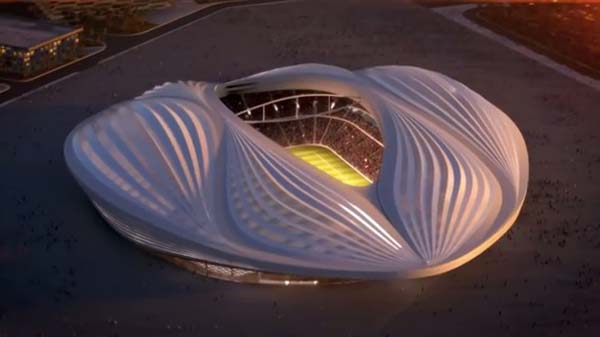 With a seating capacity of 40,000, the Al-Wakrah stadium has been designed by Zaha Hadid Architects. Partnered by Aecom technologies, the architecture involves very little use of steel and depends mainly on engineered timber. The shape of the stadium along with mechanical cooling will keep the heat from interfering with the games.

Qatar's preparation for the FIFA 2022 is definitely a mammoth project with grand ambitions, and the government statement claims that a capital of $14 billion is to be spent. The Qatar government also aims at using this opportunity to scheme other developmental programme such as building a network of railways, roadways, waterways and airways.

Qatar's grounds for the FIFA 2022 will be a spectacle besides the games.

Written By:

Bryan James is the branding officer for SGW dallas and consults them on their content marketing strategies too. He also holds weekend training workshops on how to make and close sales for an independant living.


What do you think?

We'd love to hear your comments and/or opinions. If you submit them here, other visitors can read them, rate them and comment on them. An e-mail address is not required.
What Type Of Grounds Qatar Is Making For Fifa Cup 2022 to Other Sports