What its Like to Cheer for Your Hated Rival...and Still Lose
Rivalries in sports are personal.
My dislike of the Green Bay Packers is visceral. I am a Chicagoan. In Chicago, we like tall buildings, talking to strangers, mustard on our hotdogs, and we hate the Green Bay Packers.
We hate their ridiculous cheese hats. We hate their Wisconsin brogue. We hate their gross habit of putting melted cheese on their hot dogs.
Most of all, we hate rooting for them to win.
Today, Chicago fans did the unthinkable. They rooted for the Green Bay Packers.
For several hours, after the Chicago Bears choked out a tight victory over the lowly Detroit Lions, Bears fans cheered loudly at every Packers first down. They prayed – reluctantly but fervently – for Packers touchdowns.
And it was all in vain. The Minnesota Vikings pulled out the victory over the Packers with a last second field goal, ending the game, sending the Vikings to the playoffs, and Bears fans home to stew over a long offseason.
Talk about the worst feeling in the world.
After the game, I was left thinking: should I have done it? Was it worth it?
I've never cheered for the Packers to win, not before this game. I've voted for Democrats and Republicans, cheered for Yankees and Red Sox, spurred on Michigan and Notre Dame. I'm not above controversy and contradiction. But I've never broken that almighty rule, never committed that Cardinal sin, never put on a cheese hat and sung Packer praises.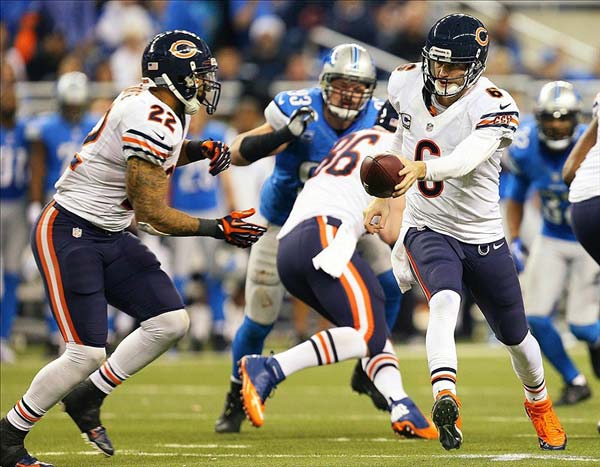 ---
That all changed today. Was it worth it for a slim Chicago shot at the playoffs – and a likely first round exit the way the Bears have been playing?
I don't know.
No, wait, I do know. It was. True, loyal fans stand for their team and hope for its success. Even at the expense of their principles. True fans put everything moral on the line, principles first, hoping fervently for the win.
Today, hope was not enough.
But, next time this happens, if it ever does, you'll again find me screaming Packers praises.
Why? Because I'm a Bears fan.
---
What do you think?
We'd love to hear your comments and/or opinions. If you submit them here, other visitors can read them, rate them and comment on them. An e-mail address is not required.
---
From What its Like to Cheer for Your Hated Rival...and Still Lose to NFL Football Blog | Sports Blog | NCAA Football Blog | NFL Football Archives | College Football Archives | MLB Baseball Blog | College Baseball Blog | MLB Baseball Archives | NBA Basketball Blog | NCAA Basketball Blog | NBA Basketball Archives | NCAA Basketball Archives | Fantasy Football | Fantasy Basketball | Fantasy Baseball | Soccer Archives | Olympics Archives | Stupid Athletes Archives | Other Archives | Football Forum | Basketball Forum | Baseball Forum | Sports Trivia Questions | NFL Football Store | NBA Basketball Store | MLB Baseball Store | NCAA Football Store | NCAA Basketball Store | NCAA Baseball Store | Fatheads | NFL Football Tickets | NBA Basketball Tickets | MLB Baseball Tickets | NCAA Football Tickets | NCAA Basketball Tickets | NCAA Baseball Tickets |
---
Home Page
About Us | Contact Us | Site Search | Advertise | Terms of Use |
---