Top Five NBA Draft Prospects
The NBA Draft may lack the NFL draft's panache but it is the most important draft in pro sports.  Why?  Because the NBA has collective-bargained itself into a knot; there are very few ways of adding real new talent in the league and almost no flexibility to make significant trades.

So, who are the top five game-changing players in this draft?
Number 1: Ben McLemore, Shooting Guard
There is no sure-fire Hall of Famer in this draft.  But on talent, McLemore can become an all-time player.  He has a picture perfect shooting stroke, excellent athleticism, strong fundamentals, and a high basketball IQ.  There are no holes in his game and he has no off-field issues to derail his development.  The worst complaint on McLemore right now is his deferential personality on and off the court; he lacks a Jordan-esque mean streak.  But Kevin Durant lacked that angry fire as well and I don't see Oklahoma City complaining.  He needs time and careful development by a competent organization.

Number 2: Anthony Bennett, Power Forward
Bennett is an elite offensive player.  He is not a project – he will step into the league as a near all-star on offense.  Bennett has good size and athleticism, the pure scoring instincts some players are just born with, and legitimate NBA 3-point range.  He looks like a cross between Derrick Coleman (without the off-field issues) and Antoine Walker (without his fear of the paint).  What Bennett lacks is defensive skill and presence.  But, for a team that needs scoring punch and a front-court building block, you can't do better in this draft.

Number 3: Nerlens Noel, Center
Draft Noel for what he is, not what he isn't.  Noel is a defensive freak with the size, pure athleticism, and shot-blocking capability to be a multiple-time offensive player of the year.  What he isn't is an offensive player: Noel is not just raw, he lacks any legitimate NBA moves on offense, a back to the basket game, and has a broken jump shot.  Noel can be a defensive anchor but he will need to play alongside offensive playmakers to be effective.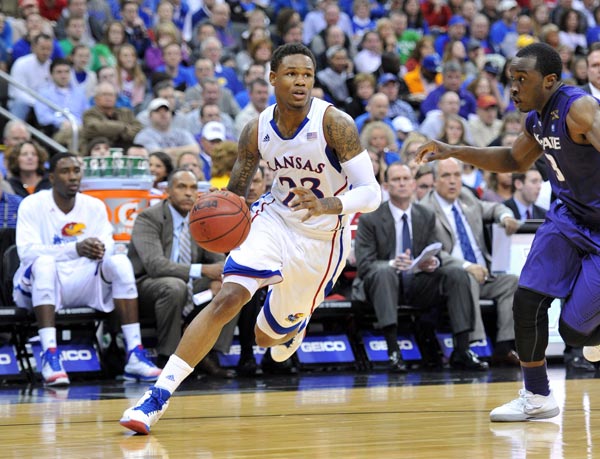 Number 4: Trey Burke, Point Guard
Burke is a brilliant point guard.  He has the court vision, first step, shooting, and passing ability of an NBA all-star at his position.  What Burke lacks is elite athleticism – or even NBA average athleticism.  He projects as a solid starter for a team in need of a floor general; perhaps the second coming of Ron Harper.

Number 5: Otto Porter, Small Forward
Porter is an excellent wing prospect who does everything well.  He defends, has a good stroke, drives well to the basket from either side, and has projectable athleticism.  Porter's problem is he lacks an elite NBA skill to hang his hat on – much like former Number 2 pick Evan Turner.

Bonus: Alex Len, Center
Len could become the best player in this draft.  He has the size and athleticism to become a legitimate star at center.  But, injuries have slowed his development and he has neither been well-coached nor surrounded by elite talent in college.  It will take years and patience for him to turn into the player he can be but, if given time to develop, he could be an all-time player.


What do you think?

We'd love to hear your comments and/or opinions. If you submit them here, other visitors can read them, rate them and comment on them. An e-mail address is not required.