The Top Ten Draft Classes in NFL History
There's nothing like a draft going perfectly to revitalize a team's fortunes.  When you nail multiple draft choices in a year, you're getting an influx of talent for years to come.

Of course, it's easier to nail draft choices when you're picking high in the draft.  It's more impressive to find gems in the later rounds then it is to pick the best player with the top pick—finding Tom Brady in the sixth round is more impressive than finding Peyton Manning with the first pick.
With the draft less than 40 days away, it's as good a time as any to remember the best draft classes ever.  These are the classes of legend; the ones that added insane amounts of talent to a franchise.  Will one of 2014's classes one day make this list?  Only time will tell.

Notable players: G Mickey Marvin (4.112), DB Lester Hayes (5.126), LB Rod Martin (12.317)

The '77 Raiders draft wasn't spectacular at the top, but rarely has any team found value like this this late in a draft.  Rod Martin is simply the best 12th round selection ever, a two-time Pro Bowler who had 3 interceptions in Super Bowl XV.  Hayes still holds the Raider record for interceptions, while Marvin anchored the Raiders offensive line for a decade.

9. 1968 Oakland Raiders
Notable players: QB Ken Stabler (2.52), T Art Shell (3.80), RB Charlie Smith (4.110), DB George Atkinson (7.190), RB Marv Hubbard (11.277)

The draft class is drawn down somewhat by first-round bust Eldridge Dickey, who caught five passes in his career.  The depth of the draft, however, is enough to overcome the bomb in the first round.

Shell's the real steal here, making the Hall of Fame in the third round, but Stabler was the face of the '70s Raiders, and an MVP winner in '74.  Atkinson was your typical '70s Raider, a physical player specializing in the "hook" tackle, which was later outlawed.Don't forget the two running backs, either—Hubbard was a bruising fullback, while Smith played seven years for the team, scoring the go-ahead touchdown in the famous "Heidi Game".

Notable players: DB Dave Duerson (3.64), G Tom Thayer (4.91), DE Richard Dent (8.203), G Mark Bortz (8.219)

This draft created the nucleus of the Bears squad which would top the NFC Central for eight years, including the dominant '85 team.  Whenever you can get a Hall of Fame player like Richard Dent in the eighth round, you're doing OK.  All in all, this draft had six starters on the '85 Monsters of the Midway.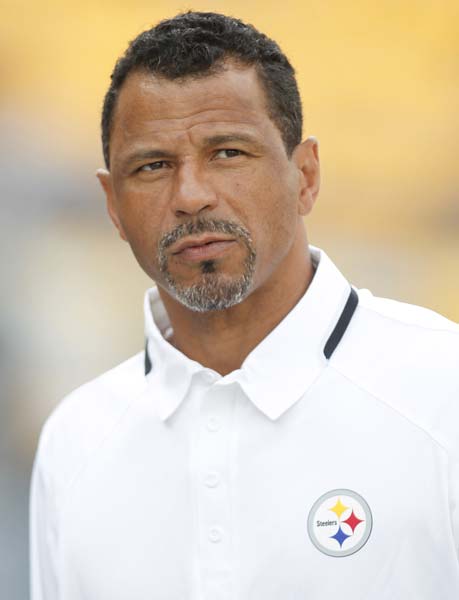 Notable players: LB Jack Ham (2.34), G Gerry Mullins (4.86), DE Dwight White (4.104), T Larry Brown (5.106), DT Ernie Holmes (8.203), DB Mike Wagner (11.268)

So, you want to kickstart a dynasty?  Follow up a pretty impressive '70 draft with a Hall of Famer like Jack Ham and add eight players who would end up starting in the Super Bowl.  This is the draft that helped propel the Steelers to superstardom—yes, they had Terry Bradshaw and Mean Joe Greene already on the squad, but the depth of the early Steel Curtain came in '71.  It's overshadowed by the '74 draft—which is coming up—but this was a great draft in its own right.

Notable players: DT Randy White (1.2), LB Bob Breunig (3.70), T Pat Donovan (4.90), LB Mike Hegman (7.173), G Herbert Scott (13.330)

Lost Bob Lilly to retirement?  Just draft his replacement in Hall of Famer Randy White.  Need a replacement for Lee Roy Jordan?  Bob Breunig was a great player for years.  Mike Hegman started at linebacker for over a decade in Big D, and both Donovan and Scott filled holes along the offensive line.

It was really a great draft at picking players who could be plugged in right away.  There's something to be said for taking the best player available, but this shows you can just draft to fill holes and come out on top, as long as you take the right players.

Notable players: RB Walter Payton (1.4), DE Mike Hartenstine (2.31), DB Doug Plank (12.291), RB Roland Harper (17.420)

Can you imagine sitting through a seventeen-round draft nowadays?  The final rounds would be banished to ESPN 3 as the 500th best players in the league get selected.  It would be an awful drag.

That was the way it used to be however, and every now and then, one of those late players would burst onto the scene.  Obviously, Payton is the highlight of this class, and Hartenstine had a very solid career, but it's the double-digit rounds that draw me to this class.

Plank ended up starting seven years at safety for the Bears as a solid contributor—and he inspired the nomenclature of the 46-defense as one of the hardest hitters in the game.  Harper was a punishing blocker who carved out holes for Payton to run through.  Not bad for the 420th player taken!

Notable players: DB Tim McKyer (3.64), WR John Taylor (3.76), DE Charles Haley (4.96), T Steve Wallace (4.101), DB Don Griffin (6.162)

If you're looking for a master-class of finding players late in the draft, this is the class for you.  The 49ers didn't have a first-round pick in 1986, opting to trade down to acquire more picks.  The best of the bunch was Haley, one of the most feared pass rushers of all time, but the team ended up with a boatload of starters late.

Taylor was the perfect complement to Jerry Rice on the outside, McKyer and Griffin were staples in the secondary for years, and Wallace was an institution on the offensive line.  This is the best draft class ever without a first-round pick.

Notable players: WR Lynn Swann (1.21), LB Jack Lambert (2.46), WR John Stallworth (4.82), C Mike Webster (5.125)

It's just not fair for a team in the middle of a dynasty, like the '74 Steelers were, to draft four Hall-of-Famers in one class.  The worst of the four might be Swann, who made the Hall primarily on highlight catches in Super Bowls, but a lot of teams would have been satisfied to have "only" Swann as part of their draft class.

The four players listed combined for 24 Pro Bowls in their career, an insane number.  The best value was probably Webster, who was Pittsburgh's starting center for 13 seasons.  It's an insane draft class.

So why aren't they number one?  The Steelers had 21 draft picks in 1974, and when you're picking nits with the best classes of all time, it matters that there's not a lot of depth here.  Jimmy Allen in the fourth round and Charles Davis in the ninth had decent careers, but essentially every draft choice was a swing and a miss.  It's all focused with the top four players—that's enough to propel them almost, but not quite, all the way to the top.

Notable players: QB Dan Marino (1.27), WR Mark Clayton (8.223), WR Anthony Carter (12.334)

Marino alone would make this a draft class to write home about.  While he never won that elusive Super Bowl ring, it would be hard to argue that there were many better to ever play the game.  He held almost every significant passing record for nearly 30 years, even as the NFL became more and more pass-happy.

But just picking a Hall of Famer in the first round isn't enough to get you onto this list, and the Dolphins found some very good receivers very late in the draft.  Clayton's the one people remember, making the Pro Bowl five times in his Miami career, but don't sleep on the value of a player like Carter.  Because Carter went to the USFL, Miami traded his rights to Minnesota before he ever played a down as a Dolphin.  There, Carter became a three-time Pro Bowler and a decent deep threat—great for a twelfth-round selection.

Notable players: DB Rod Woodson (1.10), DB Thomas Everett (4.94), LB Hardy Nickerson (5.122), DT Tim Johnson (6.141), LB Greg Lloyd (6.150), RB Merril Hodge (10.261)

This is the way you build a defense.  Woodson was an easy choice for the Hall of Fame; he played 10 seasons for Pittsburgh and 17 overall in the league.  Nickerson didn't blossom until he left Pittsburgh and went to Tampa Bay, but he was a five-time Pro Bowler and made the All-Pro team twice.  From 1991-1995, it would be hard to find a better linebacker than Lloyd, who ended up going to the Pro Bowl five times himself.

Behind those three were a trio of very solid players in Everett, Johnson and Hodge.  The trio combined to start fifteen years for Pittsburgh, with Everett making a Pro Bowl in 1993, albeit with the Cowboys and not the Steelers.  It's hard to go wrong with such a combination of all-stars and solid starters in your class.


What do you think?
We'd love to hear your comments and/or opinions. If you submit them here, other visitors can read them, rate them and comment on them. An e-mail address is not required.
The Top Ten Draft Classes in NFL History to NFL Football Blog