The Top 5 NFL Drafts in 2012
The NFL Draft has come and gone and now its time to analyze both the Top 5 and Bottom 5 teams that from the previous weeks Draft.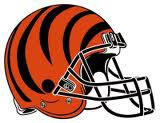 Cincinnati Bengals: The Bengals had 2 first round draft picks and 5 of the first 93 picks in the 2012 NFL Draft. Cincinnati addressed their two biggest needs by drafting cornerback Dre Kirkpatrick and Guard Kevin Zeitler with their first round draft picks. In the second round, the Bengals drafted 2011 Big Ten Defensive Player of the Year winner Devon Still, who recorded 45 tackles and 4.5 sacks while playing the Defensive Tackle in the Big 10. With the Bengals 3rd round pick, they decided to help out their offense by drafting Wide Receiver Mohamed Sanu who recorded 115 receptions and 7 touchdowns during his junior season at Rutgers.
In addition to drafting Sanu with their first third round pick, the Bengals decided to use the teams second third round pick, by drafting another Defensive Tackle in Brandon Thompson. During the 2011 season, Thompson recorded 47 tackles and three sacks while playing in the ACC. Finally, with the teams fourth round draft choice, Cincinnati wanted to add another play-maker to their offense and were able to do this by drafting Tight End, Orson Charles. In 2011, Charles recorded 45 catches and 5 touchdowns while playing in Tight End in SEC at Georgia. The Bengals did a great job in this draft by addressing a lot of the teams major needs; however, Cincinnati still needs to find an additional linebacker for their roster.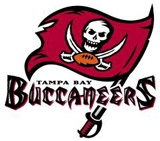 Tampa Bay Buccaneers: Tampa Bay did a tremendous job in this draft by addressing a lot of the teams needs with their draft picks. The Buccaneers started off the draft by moving down two spots (from 5 to 7) while acquiring an additional draft pick (pick number 101) and still getting the player they wanted the entire time in Mark Barron. With that pick, Tampa was the only team that drafted an elite safety in this draft and at the same time filling a huge hole in this draft. With their second round pick, they decided to get back into the first round (trading their second and fourth round picks) by drafting running back Doug Martin, who rushed for 1299 yards and had 19 total touchdowns in 2011 while playing at Boise State. With Martin and Legarrette Blount in their backfield, Tampa Bay should feature a vastly improved backfield and running game.
In the second round, Tampa Bay decided to once again move up in the draft by trading their third (68) and forth (126) round picks for the 58th overall pick to draft outside linebacker Lavonte David. In his final season at Nebraska, he recorded 133 tackles to go along with 5 1/2 sacks and 13 tackles for loss. Tampa Bay needed to badly upgrade their linebacker core and Davis will allow the Buccaneers to do this. With their three productive draft picks combined with a very productive free agency class, I feel the Buccaneers will be a tough team to beat in 2012.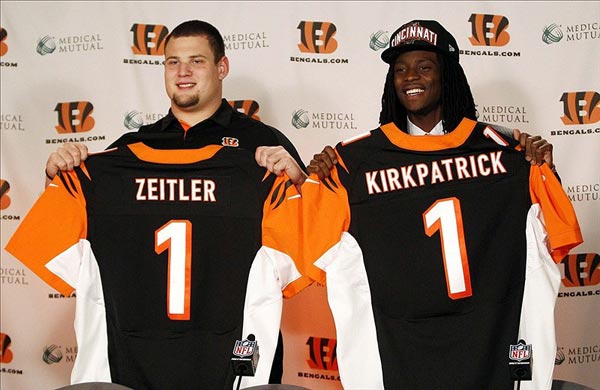 Cincinnati Bengals first round draft picks Dre Kirkpatrick and Kevin Zeitler hold up their jerseys during the press conference at Paul Brown Stadium. Photo Courtesy By: Frank Victores-US PRESSWIRE.
---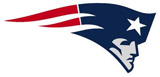 New England Patriots: The Patriots started the night with two first round picks, two second round picks, to go along with a third and forth round pick in the first four rounds of the draft. Many people felt that New England would go the usual route of would trading down and acquire more draft picks. Instead, the Patriots did the exact opposite and decided to trade up with both of their first round picks in the 2011 draft. The Patriots decided to bolster their pass rush by drafting Chandler Jones with the first of their two first round draft pick. Chandler Jones has great size for a Defensive End (6'5" and 247 lbs.) and should nicely fit into their team either whither they play a 3-4 or 4-3 defense.
With the second of their first round picks, New England decided to address the linebacker problem by once again trading up and drafting Dont'a Hightower. Hightower (who can either be an inside linebacker in a 3-4 defense or an right side linebacker in a 4-3 defense) will become a perfect Patriot in the future. With the Patriots 1st of their two 2 second round picks, they decided to address their safety concerns by drafting Tavon Wilson. Patriots coach Bill Belichick has been trying to find a reliable and smart safety ever since Rodney Harrison decided to retire from the NFL.
With New England's 2nd of their second round picks, they decided to trade the pick to Green Bay and acquire more draft picks (a third and fifth round pick) for additional depth in this draft. With New England's third round pick, the team decided to add another defensive end in Jake Bequette to add more depth to their front 7. In Bequette, the Patriots would be able to receive another good 3-4 player and more possible linebacker depth to their roster. New England needed to add two things in this draft: more of a pass rush and a reliable safety and its seems that the Patriots were able to accomplish both of these needs in the 2012 draft.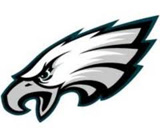 Philadelphia Eagles: Just like other teams on draft night, the Philadelphia Eagles were busy making moves during the early rounds of the draft. Philadelphia decided to address one of the teams biggest needs in the first round of the draft by trading up from pick 15 to pick 12 (giving up the 15th pick along with the teams fourth round pick (114) and sixth round pick (172) by drafting Defensive Tackle Fletcher Cox. In Cox, the Eagles will bolster an already strong front four making this one of the best front fours in the NFL. The Eagles also had an additional second round pick in this years draft when they traded Kevin Kolb last year, giving Philadelphia a pair of second round picks (in addition to Cornerback Dominique Rodgers-Cromartie who they also recieverd in the trade). With the first of the teams two second round picks, Philadelphia decided to draft an outside linebacker (MychalKendricks) to help bolster their linebacking core.
The Eagles had a tremendous hole at the three linebacker positions throughout the season and when they traded for former Houston Texan DeMecoRyans, to play alongside Kendricks and returning linebacker Brian Rolle, they created a nice core of linebackers. Kendricks should become a solid player in this defense and be a solid fit at their outside linebacker position. With the Eagles second first round pick, they decided to trade down a few spots (from 51 to 59 while acquiring an additional 4th round pick (123) from Green Bay) and drafted another Defensive End in Vinny Curry. This was a surprising pick to most because the Eagles already feature two of the best Defensive Ends on their roster (Trent Cole and Jason Babin) and instead should have filled other positions on their roster. After further examining this pick, it seems that drafting Curry makes complete sense as Philadelphia decided to draft the player rated highest on their draft board along with creating a good rotation with this addition to their team.
In the 3rd round, the Eagles decided to take a quarterback that it seems the Eagles will be able to develop in the future in Nick Foles. Foles has great size (6'5 and 243 lbs.) and with the success that Philadelphia has had in the past with former young quarterbacks, they hope this trend will continue in the future. With their fourth round pick, the Eagles decided to draft additional cornerback depth by drafting Brandon Boykin. In his senior year, Boykin recorded 3 interceptions and 11 tackles for loss on the season and in the NFL, Boykin should become a solid nickle Cornerback with the Eagles defense. Philadelphia did a great job filling a lot of the key holes on their roster but forgot to address one position on their roster: safety. This isn't a huge hole on their roster but its something they should look to address in the future.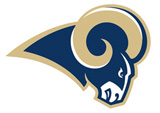 St. Louis Rams: The Rams were one of, if not the busiest teams in the NFL both before and during the NFL Draft. A few months ago, the Rams decided to traded the second overall pick (Robert Griffin III) for the three first round picks (2012, 2013, and 2014) in addition to a second round pick in this years draft. On draft night 2012, the Rams decided to keep their trading ways going by giving the number6 overall pick to Dallas for the Cowboys first (14) and second (45) round picks. With the Rams first round pick, they decided to address their Defensive Tackle problems by drafting Michael Brockers. The Rams already featured solid Defensive Ends in former first round picks Chris Long and Robert Quin on their roster. As for the Rams interior Defensive Linemen, they'll now feature newly signed Kendall Langford and Michael Brockers (6'5" and 322 lbs.), who in 2011 at LSU had 2 sacks, 10 Tackles for Loss, 54 Tackles and even an Interception.
After drafting Brockers in the first round, with the Rams three now holding three-second round picks, they could now address a lot of the other needs on their roster. With St. Louis' first of their three-second round picks, they decided to get Quarterback Sam Bradford help by drafting Wide Receiver Brian Quick. Quick has great size for a wide receiver (6'3" and 220 lbs.), shown that he has great hands, and will be a reliable receiver for the Rams in the future. With the teams second of their 2nd round picks, the Rams decided to draft one of the most talented players in this draft in cornerback Janoris Jenkins.
In college, Jenkins proved to be one of the best Cornerbacks in the nation, however, he had two key concerns coming into the draft: one, he transferred schools (went from Florida to North Alabama) and two he's an undersized Cornerback (5'10"). With that said, I feel Jenkins will be a great addition to what will be a much improved secondary in 2011. With the teams third and final pick, the Rams decided to once again trade down (moving from pick 45 to 50 while acquiring an additional 5th round pick. With the 50th pick, St. Louis decided to draft an additional Running Back to their roster in Isaiah Pead. In his senior year at Cincinnati, Pead rushed for 1259 yards and 15 total touchdowns on the season.
With the Rams third round pick, they decided to add another Cornerback to their team in Trumaine Johnson whose went to the University of Montana. Johnson had a great career while playing at Montana, has ideal size (6'1" and 204 lbs.) for a Cornerback and was one of the most NFL Ready Cornerbacks available. Some were afraid to draft him early in the draft because of the talent he played against while at Montana and weren;t sure if he would be able to adjust to the speed shown in the NFL.
As for the Rams fourth round pick, they decided to add another wide receiver to their offense in Chris Givens. Givens had a good junior season while playing at Wake Forest recording 83 catches, 1330 yards, to go along with 9 touchdowns on the season. Givens isn't the biggest Wide Receiver (5'11" and 198 lbs.) but is great at getting open and can become a good down-field option for the Rams in the future. St. Louis had a great 2012 NFL Draft and with the 2 additional first round picks they still have from the RG III trade in the 2013 and 2014 drafts, they will quickly become one the best teams in the future.
---
What do you think?
We'd love to hear your comments and/or opinions. If you submit them here, other visitors can read them, rate them and comment on them. An e-mail address is not required.
---
From The Top 5 NFL Drafts in 2012 to NFL Football Blog | Sports Blog | NCAA Football Blog | NFL Football Archives | College Football Archives | MLB Baseball Blog | College Baseball Blog | MLB Baseball Archives | NBA Basketball Blog | NCAA Basketball Blog | NBA Basketball Archives | NCAA Basketball Archives | Fantasy Football | Fantasy Basketball | Fantasy Baseball | Soccer Archives | Olympics Archives | Stupid Athletes Archives | Other Archives | Football Forum | Basketball Forum | Baseball Forum | NFL Football Store | NBA Basketball Store | MLB Baseball Store | NCAA Football Store | NCAA Basketball Store | NCAA Baseball Store | Fatheads | NFL Football Tickets | NBA Basketball Tickets | MLB Baseball Tickets | NCAA Football Tickets | NCAA Basketball Tickets | NCAA Baseball Tickets |
---
Home Page
About Us | Contact Us | Site Search | Advertise | Terms of Use |
---