The NFL and Players' New Concussion Settlement
There's good news for retired players looking to get treatment from the NFL for injuries suffered during their professional careers.

The NFL and retired players have agreed to a renewed settlement in the ongoing concussion lawsuits. The initial settlement, which was turned down by the federal courts, put a cap on damages at $765 million dollars. That sounds like a lot of money, but when you take into account how expensive and intensive treatment for concussions and other head injuries can be, it wasn't really enough. The settlement was supposed to last for 65 years, and it seems highly doubtful that it would be enough money to cover every retired player for that long.

The new settlement has no cap on damages, and will be available to any retired player with a qualifying neurocognitive condition. They do not have to have been part of the original lawsuit to benefit from the agreement, putting the NFL on the hook for any player who develops problems, and saving the hassle of further court cases to establish eligibility for those players.

"This agreement will give retired players and their families immediate help if they suffer from a qualifying neurocognitive illness, and provide peace of mind to those who fear they may develop a condition in the future," plaintiffs' attorneys Christopher Seeger and Sol Weiss said in a written statement.

This is undeniably a win for the players. An open-ended commitment is the best possible outcome. While neither side believes the payouts will balloon over the previously agreed-upon limit, this new settlement covers them in case both sides are wrong. The NFL makes more than enough money to ensure the medical coverage for their previous employees, and this will help take the burden off of former players.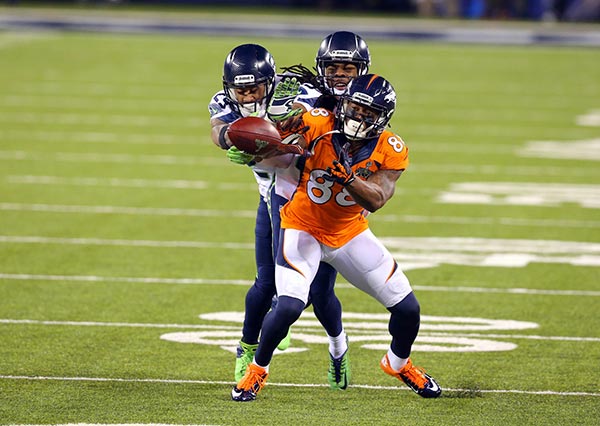 Of course, the NFL didn't simply agree to remove the cap from the settlement out of the goodness of their hearts. They did get something in the new settlement as well. Specifically, they gained a greater ability to appeal claim awards-the original agreement allowed them to protest 10 claims a year, while this one gives then unlimited appeals.

Essentially, now they can have each player who claims a neurological injury go before an independent board and prove they have a right to claim funds. The fact that the board is independent is good news-the NFL hasn't always been the most accommodating to former players requesting disability funds-but it does provide another potential hurdle for claimant players.

Another interesting change in this new agreement is the potential liability for the NCAA. Under the old agreement, players getting funds from the NFL would have waived liability for the NCAA or other football organizations, but that clause isn't in the new agreement. Essentially, retired players could also sue their college or even high school organizations for injuries sustained while playing under those umbrellas.

It's not too hard to imagine a situation where a player, having suffered concussions in both college and the NFL, could end up suing and collecting money from both organizations. It's an interesting potential wrinkle that could end up having an impact on the college game down the line.

The final thing you need to know about this settlement is that it only covers players who have retired by the date the agreement is approved by judge Anita Brody. Current players are not covered by this settlement, and would, in theory, have to make their own claim against the NFL to get special funds for their own post-career symptoms.

This is far from the end of the discussion when it comes to the NFL and concussion. Nowhere in the settlement do they admit hiding information from players about the effects of head injuries, nor does it cover effects of pain medication or other treatments players might have taken to deal with the head injuries or their repercussions.

It is, however, a good start for all parties involved. Judge Brody is expected to approve the deal later this month.

What do you think?
We'd love to hear your comments and/or opinions. If you submit them here, other visitors can read them, rate them and comment on them. An e-mail address is not required.
The NFL and Players' New Concussion Settlement to NFL Football Blog