The NBA Basketball Hall of Fame: It's About Time for These Guys
By Lorenzo Tanos
When twelve individuals were inducted into the Naismith Memorial Basketball Hall of Fame last Friday, there were a few obvious selections who truly deserved to be enshrined, notably Reggie Miller and Don Nelson. The former, despite never winning an NBA championship, was one of the most feared shooters, clutch performers and trash talkers of his generation. The latter proved that small-ball, or should we say, Nellie-ball, could be successful in the NBA. But what about the rest of 'em? Let's take a look at the other NBA and/or ABA players who have found their deserving place in the Basketball Hall of Fame.
Among these players, Ralph Sampson is perhaps the most memorable – he was still at the peak of his game when I first started following the NBA all those years ago. He was a 7'4" guy who was actually taller than his team's center, Hakeem Olajuwon, but was nonetheless the Rockets' starting power forward. Indeed, he could move like a guard and even pass like one if given the chance; few were more versatile back in those days when the NBA was simpler and roles were more defined. Sadly, he was but a shadow of himself before his 28th birthday due to recurring knee and back injuries. One could only fathom how great Sampson would have been had it not been for the injuries, but for his excellent four-year NBA run and a truly dominating career as a Virginia Cavalier, he belongs in the Hall of Fame.
If you come to think about it, a lot of the NBA players who made the cut this year are "number two" guys – Sampson was the second option on offense after Olajuwon in those mid-'80s Rockets teams. The same applies with Jamaal Wilkes to Rick Barry on the Golden State Warriors, then to Kareem Abdul-Jabbar when he was a Laker. Chet Walker was usually the Bulls' second-leading scorer behind Bob Love, and was even a third offensive option on the successful Philadelphia 76ers teams of the late '60s. Make no mistake, though – even if Wilkes and Walker, both small forwards, were seldom the number one go-to guys on their teams, they were great team players who didn't mind being second in the scoring parade. Neither of the two were particularly flashy, but were recognized in their respective eras for being among the smoothest-scoring forwards in the league. It's about time as well for "Silk" and "The Jet."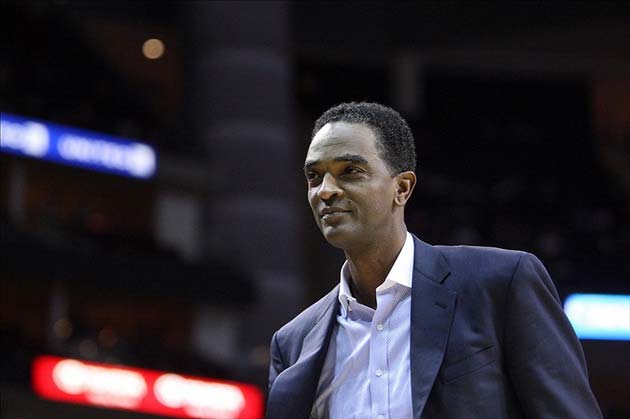 ---
Former Indiana Pacers center/forward Mel Daniels is a name most fans born after the mid-'70s only recognize from the team's career scoring and rebounding charts. And believe it or not, he's only the fifth man who spent the majority of his playing years in the ABA to be inducted into the Basketball Hall of Fame. One wouldn't expect someone who was listed as 6'9" and 220 pounds (your average small forward by today's standards) to average 15.1 boards a game for his career, but Daniels did just that as a Pacer. Back and abdominal injuries shortened his career, and he played very sparingly in 11 NBA games with the New York Nets in the 1976-77season, two years after his last ABA game. Thanks to the Basketball Hall of Fame's ABA Committee, Daniels (and last year's ABA inductee, Artis Gilmore) should lead the way for more standouts from the "renegade league" to enter the Hall in years to come.
---
What do you think?

We'd love to hear your comments and/or opinions. If you submit them here, other visitors can read them, rate them and comment on them. An e-mail address is not required.
---
From The NBA Basketball Hall of Fame: It's About Time for These Guys to NBA Basketball Blog | Sports Blog | NFL Football Blog | NCAA Football Blog | NFL Football Archives | College Football Archives | MLB Baseball Blog | College Baseball Blog | MLB Baseball Archives | NCAA Basketball Blog | NBA Basketball Archives | NCAA Basketball Archives | Fantasy Football | Fantasy Basketball | Fantasy Baseball | Soccer Archives | Olympics Archives | Stupid Athletes Archives | Other Archives | Football Forum | Basketball Forum | Baseball Forum | NFL Football Store | NBA Basketball Store | MLB Baseball Store | NCAA Football Store | NCAA Basketball Store | NCAA Baseball Store | Fatheads | NFL Football Tickets | NBA Basketball Tickets | MLB Baseball Tickets | NCAA Football Tickets | NCAA Basketball Tickets | NCAA Baseball Tickets |
---
Home Page
About Us | Contact Us | Site Search | Advertise | Terms of Use |
---