The End of the Dwightmare
When the Dwightmare began, I was still in college.

Now, I am ready to retire and cash in my golden parachute.

Well, not yet but the Dwightmare has gone on for so long it feels like a lifetime.  Now that it is over, I feel a strange sense of emptiness.
The Dwightmare represented the epitome of modern athletic narcissism and became a veritable feast of rumor, indecision, and ridiculous behavior.  It was the staple of the NBA news cycle from the moment LeBron's infamous "Decision" ended until last night.

Now that it's over, have we reached a turning point in athletes' behavior?  I'd venture to say yes.

Oh, it's true: modern athletes are still arrogant, narcissistic, and indecisive.  Teams, particularly NBA franchises, will still have to cater to super stars.  Baseball players will still make millions by sneaking off to 'bio-renewal' clinics.  But the true height of athletic narcissism, encapsulated within "the Decision" and "the Dwightmare" has passed.

Consider the evidence: other superstars have chosen a different route.  Kevin Durant resigned with Oklahoma City with little more than a tweet for the news cycle.  Ditto for Derrick Rose.  Chris Paul, this year's other marquee free agent, re-upped with the Los Angeles Clippers minutes after the beginning of free agency.

Outside the NBA, the trend is even more pronounced.  The Alex Rodriguez saga of 2007, which ended in a 10 year deal for $275 million, ended so poorly for the Yankees that no player on the wrong side of 30 will ever come near those numbers again for decades.  Only Albert Pujols, a legend for his good behavior as much as his bat, came close and the Angels will regret that deal for the next 8 years because his production is dipping even as his salary increases.  Josh Hamilton's deal for 5 years and $125 million, which the Angels will also regret, looks to be more the new norm for an established free agent star over 30 years old.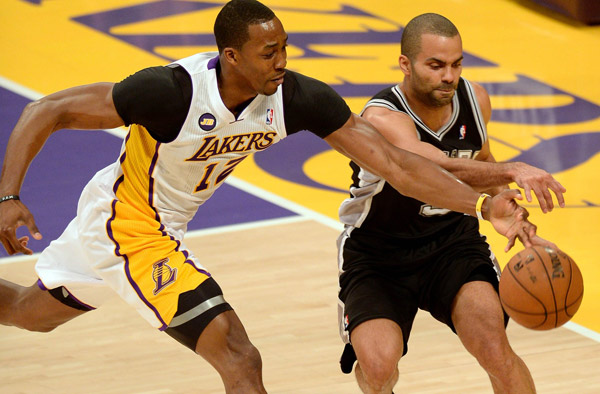 Franchises across sports are also weakening the hold of athletic narcissism by locking stars up early – well before they can develop into full-fledged divas.  In baseball, the Chicago Cubs are paving the way: locking up Starlin Castro, Anthony Rizzo, and (so the rumors go) Jeff Samarzija early as they seek to build a long-term contender.  Their cross-town friends in the NHL, the Chicago Blackhawks, share a similar approach: locking up Jonathan Toews, Patrick Kane, Duncan Keith, Marian Hossa, and Nick Leddy to create a stable contender the next decade and bring two Stanley Cups to Chicago in four years.  Even in the NBA, where contract length is more closely regulated, this trend holds: young talents like Omer Asik, Russell Westbrook, Serge Ibaka, Stephen Curry and others are already locked into mid-priced extensions and appear willing to stick with their franchises for many years to come.

So, who will be the next Dwight Howard or LeBron James; the next player to capture the entire sports world's attention on their narcissism alone?  Shocking, the next LeBron will be…wait for it…LeBron himself!  The NBA's best player can choose to leave the Miami Heat after 2014 based on all opt-out clause in his contract and the NBA rumor mill has already latched on to that storyline.  But, you can rest assured, this free agency signing will be more subdued after the rancor James suffered from "the Decision."

Like it or not, "the Dwightmare" and what it represents are now, at long last, over.


What do you think?

We'd love to hear your comments and/or opinions. If you submit them here, other visitors can read them, rate them and comment on them. An e-mail address is not required.