Teleporting Back to NCAA Football in 1998
If someone from 1998 teleported into today's college football world, could they navigate the landscape?

They might look at first glance and see a familiar site – Florida State undefeated and No. 5 overall.  New coach, new program sure but Florida State sure looks back to its late-1990s glory years under Jimbo Fisher and James Winston.
They would see Ohio State at No. 4 and hardly be shocked.  The Buckeyes have been a force in college football since well before the invention of the forward pass.  They might, however, be shocked to see Ohio State employing a mobile quarterback with a spread offense that sometimes looks like a gameplan drawn up by the cartoon character roadrunner – with the same elusive speed and effectiveness.

They would be shocked to see Clemson at No. 3.  Certainly, Alabama's dominance at No. 1 would surprise but a 1990s fan with a couple decades of history would remember the Crimson Tide's great dominance during Bear Bryant's best years.  Alabama has experienced an incredible revival under Nick Saban but its phoenix from the ashes routine is less shocking than Clemson's rise from football purgatory to national prominence.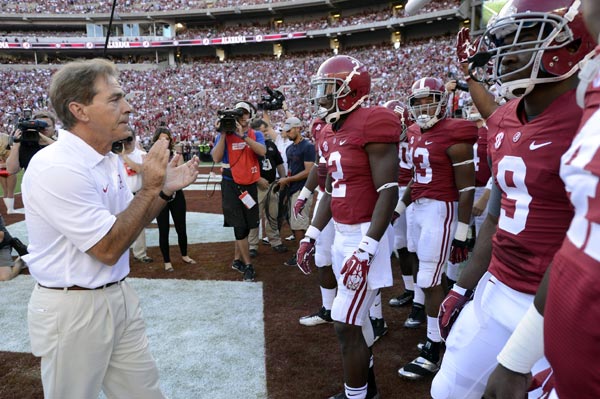 Their last thoughts?  They might well be: where is Michigan?  The defending National Champions in 1998, the Wolverines were the class of college football.  For a fan from 1998, they would see a 5-1 team with a loss only to Penn State, itself a great national program under Joe Paterno, and...unranked?

Then, the time travel shock would set in for the traveler from 1998.


What do you think?
We'd love to hear your comments and/or opinions. If you submit them here, other visitors can read them, rate them and comment on them. An e-mail address is not required.
From Teleporting Back to NCAA Football in 1998 to NCAA Football Blog