Same Feel, Same Look - New Success for the Boston Celtics?
By Jason Fryer

Celtics fans hope Brad Stevens has the same effect that Larry Bird had on the Celtics franchise.
Indiana is comprised of three of the most notable Universities in the country: Indiana University, Notre Dame, and Purdue. Yet with a number of notable basketball players and coaches coming from these schools, the Celtics enjoy selecting people from some of Indiana's smaller Universities, as they took very unorthodox routes to become members of the Boston Celtics.
First with Bird, who grew up in small town in Indiana named French Lick, and was seen as one of the best young players in the nation. This was confirmed when Basketball Hall-of-Famer and Indiana legend Bob Knight recruited and signed him to play at legendary Indiana University. It seemed that Bird was destined for greatness...play for the legendary Bob Knight and then go onto the pro's and become one of the best players all time. It didn't work out...

After just 24 days, Larry decided IU wasn't the place for him so he packed up and moved back to small town French Lick. Following Bird's return home, he decided to get a job as a garbage worker and moved on from ever becoming a collegiate athlete. After a great deal of convincing from then assistant coach (and future Indiana State head coach) Bill Hodges, Larry decided to give college a second chance and as we all know now...the rest was history. Bird would become one of the top players at Indiana State (leading them to the 1979 NCAA Championship Game...losing to a guy named Magic, but that's for another time), get drafted 6th overall by the Boston Celtics, and become one of the greatest players in the history of the NBA.

As for Stevens, his route to Boston was completely different from that of Larry Bird, but still just as unlikely. Like Bird, Stevens was from Indiana, and didn't play at a big instate powerhouse school, instead choosing to play at Division III DePauw...yes DwPauw, now DePaul. Following his play at DePauw, Stevens decided to take a position at Eli Lilly, and it seemed that he would make a nice transition into the corporate world. That didn't last long as after a few months he decided to give up his job at Eli Lilly, and become a volunteer at nearby Butler University in Indianapolis. Surprisingly, within a few years, Stevens moved up to lead assistant and with Todd Lickliter who decided to leave for Iowa, prior to the 2007 season. Shocking the basketball world, at age 30 years old, Stevens was named head coach at Division I Butler University.

Many were shocked that a Division I school would hire a 30 year old who only had one assistant role in his life. It didn't take long for Stevens to prove everyone wrong as in his second season he lead the Bulldogs to the Horizon League Championship. Two years later, he lead the Bulldogs to the most unlikely back-to-back seasons in history of college basketball (both ending with loses in the championship game), with Butler a half court shot away from winning the 2010 NCAA Championship against perennial powerhouse Duke.

The Comparisons:

Throughout the 1980's, there were two sports icons in Indiana at that time, Larry Bird and Bobby Knight. With Bird graduating and succeeding at small town school in the state of Indiana (Indiana State), there's no doubt that Stevens had to remember back to his youth and envisioned himself conquering the same role that Bird did when he was just a child.

Also, it seems that both Bird and Stevens doesn't just take on challenges...they embraceed them. Don't believe me, look at his history.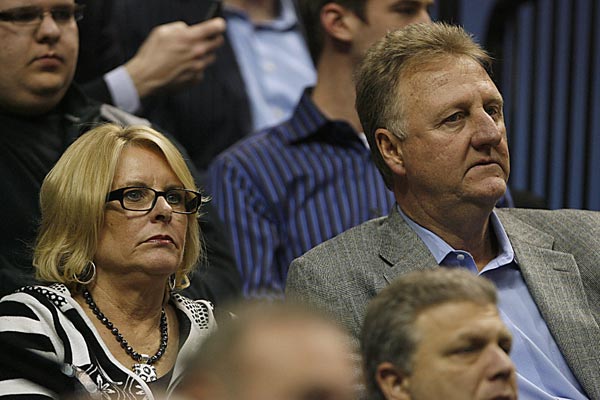 Bird:
Bird decided to leave Indiana University after just 24 day, when everyone (including his own family) said he was crazy. To leave the legendary Bobby Knight and the Big 10 and return home to be a garbage collector. Many felt Bird was throwing away his basketball career and waiting away his greatest gifts, but he didn't care.


Following Larry Brown's departure from the Pacers, Bird was asked to take over as head coach of his hometown team during the 1997-98 season. Bird agreed to take over, but had one request...he would only stay on as head coach of the Pacers for for three season. Just as he promised, following 3 very successful seasons in Indiana (NBA Coach of the Year, 2 Eastern Conference Finals and the Pacers only appearance in the NBA Finals), Bird retired as head coach of the Pacers.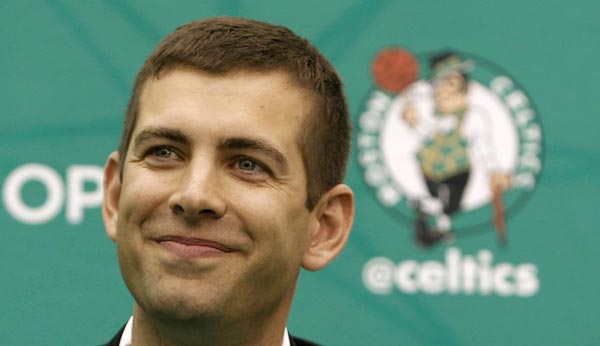 Stevens:
He left a very profitable and comfortable job at Eli Lilly for a volunteer  position at Butler University. Remember, when Stevens took over at Butler in 2001, Butler was a mid major program that was successful in their conference but hadn't won a postseason game since the 1962 season. When Stevens became part of their staff, the team took off (winning a first round game in 2001 against Wake Forest) and seemed to take the next step as a University.


Following the 2010 season, Stevens received a number of job offers from big name schools in Minnesota, Illinois, Washington State, and even powerhouse UCLA. But just as usual, Stevens went against the general public and turned them all down to stay at a place he felt comfortable... Butler.


When everyone finally felt he was going to stay at Butler for his coaching career, Stevens once again shocked the sports world and signed on to be the head coach of  the Boston Celtics. Just like the previous two chances he decided to take, everyone is criticizing Stevens, saying he'll be another Rick Pitino or John Calipari, great college coach that can't make the transition to the pro's and will eventually return to college. It seems that's exactly what Brad Stevens wants you to think, that the public will call him crazy and doubt him for taking a chance. However in the end he will have the last laugh as he once again proves everyone wrong.

In my opinion, it seems that Larry Bird and Brad Stevens are completely different people but have a number of comparisons within the basketball industry. Both embrace challenges, ignore what the critics/media say, and went from small town schools in Indiana to the Boston Celtics. I believe the Celtics hired the perfect coach for there organization and the city of Boston.


What do you think?

We'd love to hear your comments and/or opinions. If you submit them here, other visitors can read them, rate them and comment on them. An e-mail address is not required.