Rafael Nadal's Eight French Opens and Sports' Best Streaks
The King of Clay. Rafael Nadal's nickname does little justice to his perfection on the surface.  At 59-1 in clay's marquee event, the French Open, Nadal is the emperor of clay. With eight titles in nine tries, he is the best clay-court champion in tennis history.
59-1 is such an absurdity, no one would ever bet it could happen – you just can't bet against Nadal.  Of course, if you wanted to try, online casinos offer you the possibility to play the most attractive online casino games on the gaming market.

Once, we compared Nadal to Bjorn Borg, the great Swedish champion who dominated clay in the 1970s.  But now, Nadal reigns unmatched.

Indeed, many Nadal streaks have come to define his sport.  20-10, is head-to-head record against Roger Federer, is particularly interesting: how can Federer be known as the greatest of all time when he sports a .333 record against his best rival?  Especially when Nadal has 12 total Grand Slam titles, including the career slam, and is still several years shy of his 30th birthday.

Those debates, and Nadal's incredible feat, got me thinking: what are the greatest streaks in sports history or, more specifically, in the tiny sliver of sports history that I have had the privilege to experience?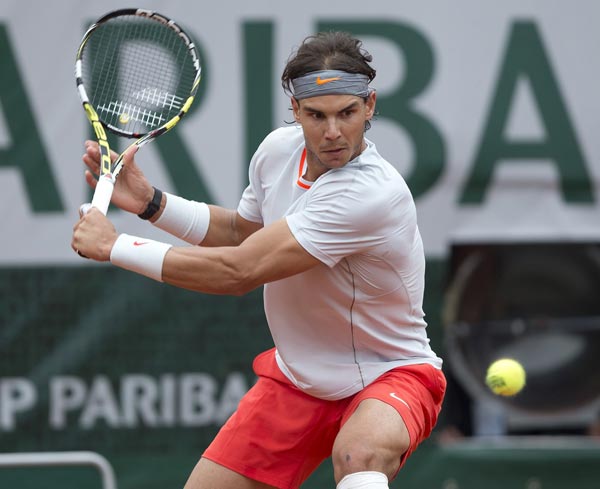 6-0. Michael Jordan's streak in the NBA Finals, with wins in 1991-1993 and 1996-1998.  Jordan's perfect Finals record defined basketball in the 1990s – the only exceptions to his dominance coming due to his early and second retirements.

2-2. The Boston Red Sox's World Series record in 2004-2007.  While hardly mind-blowing, the Sox's two World Series titles came after ending an 86 year World Series title drought.

3-1. The New England Patriots won three Super Bowls in four years during the early 2000s.  It's hard to put that in proper perspective, considering how difficult it is to win in parity-driven football.  Ironically, Tom Brady, the Patriots' quarterback, only became known as a true offensive savant after he got with Gisele Bundchen and stopped winning Super Bowls.  Indeed, 0-2, his record in Super Bowl appearances since 2004, may ultimately be the streak that will come to define him.

0-1000? Dale Earnhart's race-winning record in his career – yet he is the most popular driver in NASCAR.

Go figure.


What do you think?

We'd love to hear your comments and/or opinions. If you submit them here, other visitors can read them, rate them and comment on them. An e-mail address is not required.