Next Step for Bruce Pearl
By Dennis Berry

Could Bruce Pearl be taking his coaching talents to the NBA? Well...the NBA Developmental league that is.

On Thursday Pearl met with Dallas Mavericks General Manger and Texas Legends co-owner Donnie Nelson about the head coaching job with the Legends, the NBA D-League affiliate of the Dallas Mavericks. Then Friday morning reports came out that Pearl has been offered the head coaching job.
For Pearl, this appears to be the only chance he has to be a basketball coach next season. For that matter, it could be his only chance for the next couple of years. This comes from the fallout from a NCAA investigation into recruiting violations at Tennessee under Pearl.

So now Pearl must start his career over and it appears the NBADL is where it will start. This is not the first time a high profile college basketball coach will have to restart their career. We have seen this play out before.

In the early part of the 2000's Quin Snyder was the hottest young coach in college basketball. The former Duke Blue Devil became the head coach at the University of Missouri in 1999 and had success right out of the gate. His first four seasons as head coach, the Tigers made the NCAA Tournament.

In 2002 the Tigers made it all the way to the NCAA Elite Eight before losing to the Oklahoma Sooners. That would be as close to a Final Four as Snyder would get in Missouri. The following season, they would lose in the second round of the NCAA tournament. Then Missouri would only get to the NIT in Snyder's final two seasons.

It was around 2003 that things started going down hill for Snyder at Missouri. First, members of the basketball staff were disciplined after illegal phone calls were made to recruits. This came months after Snyder himself was disciplined for the same thing. Those were nothing, however, compared to what was coming later in 2003.

In September the NCAA began an investigation into the Missouri basketball program. This all stemmed from the fallout after Ricky Clemons was arrested for second degree domestic violence charges. This lead to Clemons being dismissed form Missouri following the 2002-03 season.

That lead to both Clemons and his girlfriend at the time talking about what was happening at Missouri. The pair made allegations of extra benefits and even players getting paid. The next two seasons the Tigers would make the NIT and then before the end of the 2005-06 season, Snyder would resign as head coach.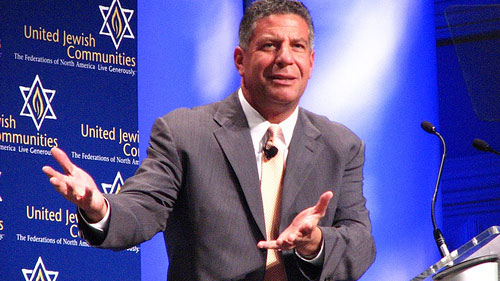 Snyder would be out of the game for a year before ending up as the head coach of the Austin Toros. He would spend the next three seasons in Austin compiling a record of 94-56. From everything you read about his time in Austin, Snyder was happy there.

Then in 2010 he would leave Austin to become an assistant coach for the Philadelphia 76ers. The 2010-11 season would be his only one in Philadelphia. During the summer reports came out that Snyder interviewed for the head coaching job with the Minnesota Timberwolves. He did not land in Minnesota. A few days later, Snyder became an assistant coach with the Los Angeles Lakers.

Another coach that Pearl can look at as an example of what to do with his career next is Kelvin Sampson. The former Oklahoma and Indiana coach always had a rise and fall with his college coaching career.

Sampson became a national name during his time at Oklahoma. He went 279-109 and made the NCAA Tournament 11 out of the 12 years he was there. Because of that success he was hired as the head coach at Indiana in 2006. The problem with that was Sampson had a history of violations at Oklahoma. Indiana was confident that Sampson would not allow it to happen at Indiana.

Unfortunately in 2008 Indiana was sent a notice of allegations letter from the NCAA for violations in the men's basketball program. Again Sampson was caught making phone calls while on probation. In February of 2003 Indiana and Sampson reached a settlement on a buyout and the two parted ways.

It appears now that there is no way that Sampson will ever coach in college again. No school will want to take the chance on hiring a coach that has the history of repeated violations like Sampson has. So where did that leave Sampson?

The NBA was his only option. First up Sampson was hired by the San Antonio Spurs as an advisor for the rest of the 2007-008 season. In May 2008 Sampson was hired by the Milwaukee Bucks as an assistant head coach. He would be an assistant to Scott Skiles for three years.

Then this past summer there was interest from the Detroit Pistons about Sampson becoming their next head coach. It was not meant to be though as the Pistons went with former New Jersey Nets head coach Lawrence Frank. Sampson also interviewed for the Houston Rockets head coaching jog, before landing there as an assistant coach to Kevin McHale.

As Snyder and Sampson can attest to, there is coaching life after the NCAA. That is something Pearl is about to find out. He was at the top leading Tennessee to their most successful basketball run ever. Now he may be leading a team in Frisco, TX.

Pearls says he has always seen himself as a college coach, so can he coach professional players? The NBADL will be a good place for him to start. The players are young and should be aware of his success in college. Right now this might be his only option because it is unknown when and if Pearl will be offered another college head coaching job.

The NCAA hammered Bruce Pearl, but let Tennessee off the hook. Was that the right thing to do? I think so. Read why at Bruce Pearl NCAA Sanctions.


What do you think?
We'd love to hear your comments and/or opinions. If you submit them here, other visitors can read them, rate them and comment on them. An e-mail address is not required.