NBA Season Recaps: The 1968-1969 NBA Season
By Lorenzo Tanos

The expansion continued in 1968-69, as the NBA grew to 14 teams with the Milwaukee Bucks and Phoenix Suns.  These two teams, quite predictably, weren't too good at all, but over where the big boys play, a sea change was beginning to envelop the NBA.  No longer was this the unquestioned rule of the Boston Celtics dynasty.  The Baltimore Bullets, behind Rookie of the Year/MVP Wes Unseld, Earl Monroe and Gus Johnson, were on top of the Eastern Division in the regular season.
The New York Knicks made that big jump thanks to a trade that sent the underachieving Walt Bellamy to the Detroit Pistons in exchange for hard-working defensive stopper Dave DeBusschere.  The newly-relocated Atlanta Hawks were quietly remaining in contention behind Lou Hudson, ZelmoBeaty and "Pogo" Joe Caldwell.  And the Los Angeles Lakers added "Mr. Giant" to a team that had made its share of NBA Finals (yet not won since the George Mikan era in Minneapolis) behind "Mr. Inside" Elgin Baylor and "Mr. Outside" Jerry West.

NBA Champions – Boston Celtics (d. Los Angeles Lakers, 4-2)

MVP – Wes Unseld (Baltimore Bullets,13.8ppg, 18.2 rpg, 2.6 apg)

Rookie of the Year – Wes Unseld (Baltimore Bullets,13.8 ppg, 18.2 rpg, 2.6 apg,  1st round, 2nd pick)

LEAGUE LEADERS – Elvin Hayes (San Diego, 28.4ppg, 2,327 points), Wilt Chamberlain (Los Angeles, 21.1 rpg, 1,712 rebounds)  Oscar Robertson (Cincinnati, 9.8apg, 772 assists), Billy Cunningham (Philadelphia, 366 fouls), Chamberlain (58.3% FG),  Larry Siegfried (Boston, 86.4% FT).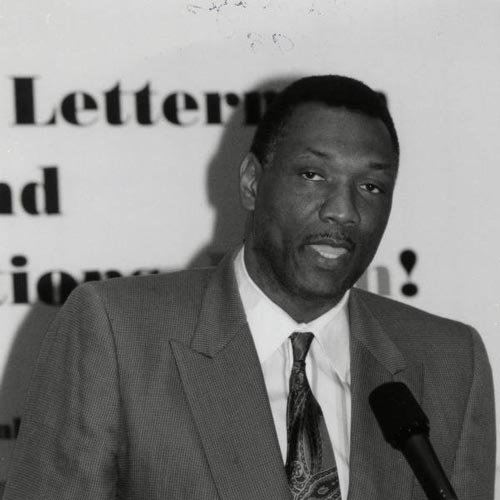 THE PIECES FALL INTO PLACE – Once perennial whipping boys of the Eastern Division, the New York Knicks built on coach Red Holzman's 28-17 record to close 1967-68, finishing 54-28 in 1968-69 and reaching the Eastern Division Finals.  Part of the Knicks' success was due to smart drafting – Willis Reed (21.1 ppg, 14.5 rpg) was a second-round draftee, after all – but the final piece to the Knicks' puzzle would come in midseason, as Dave DeBusschere (16.4 ppg, 11.4 rpg for the Knicks) came over from his hometown Detroit Pistons in exchange for the underachieving Walt Bellamy.Cazzie Russell (18.3 ppg, 4.2 rpg) also played quite strongly in 50 games, while the backcourt of Walt Frazier (17.5 ppg, 6.2 rpg, 7.9 apg) and Dick Barnett (17.6 ppg) was among the best in the East.

NOT A VERY GOOD TRADE AT ALL – For the 1968-69 season, Wilt Chamberlain was traded to L.A. for star guard Archie Clark, defensive-oriented center DarrallImhoff and former Utah gunner turned NBA draft bust Jerry Chambers.  Clark, a starter for the Lakers, was the third guard behind Hal Greer and Wali Jones, Imhoff put up journeyman numbers as Wilt's replacement at center, while Chambers was quickly swapped to the Phoenix Suns.  Chamberlain (20.5 ppg, 21.1 rpg, 4.5 apg), meanwhile, would play a full season alongside West (25.9 ppg, 4.3 rpg, 6.9 apg) and Baylor (24.8 ppg,10.6rpg, 5.4 apg), but infamously butt heads with coach Butch Van Breda Kolff and arguably disrupt team chemistry in his first year in L.A.

A LOOK AT THE TITLE WINNERS – The Boston Celtics were almost a rehash of the previous year, but with the retiring Sam Jones (16.3 ppg) and Bill Russell (9.9 ppg, 19.3 rpg, 4.9 apg) 35 and 34 respectively and putting up some of their least impressive numbers ever as starters.  As such, they didn't appear as having much of a chance against the Baltimore Bullets or New York Knicks and their young centers, Wes Unseld and Willis Reed respectively.  Still, the Celtics would put the 76ers away, followed by the Bullets, then finally the Lakers in what was arguably the biggest fight the team had ever put up in their Finals matchups so far.  Leading the way in scoring for the Celtics were sixth man-turned starter John Havlicek (21.6 ppg, 7.0 rpg, 5.4 apg), and veteran PF Bailey Howell (19.7 ppg, 8.8 rpg).

A LOOK AT THE LEAGUE LEADERS – The Baltimore Bullets were quickly blanked by the New York Knicks in the 1969 Eastern Division semis, but no team was better in the regular season.  While the Bullets got big numbers from guards Earl Monroe (25.8 ppg, 4.9 apg) and Kevin Loughery (22.6 ppg, 4.8 apg), the team's biggest star was Wes Unseld (13.8 ppg, 18.2 rpg), who is the last player so far to win both Rookie of the Year and MVP awards in the same season.  Making the Bullets' 57-25 record even more impressive was the fact that star power forward Gus Johnson (17.9 ppg, 11.6 rpg) missed 31 games due to injury.

A LOOK AT THE CELLAR DWELLERS – Once again, Johnny "Red" Kerr was tasked to coach one of the NBA's expansion teams, and unlike the 1966-67 Chicago Bulls, who showed some fight in them despite the losing record, the 1968-69 Phoenix Suns were terrible. They did, however, have one player who would return with a bang to the team that drafted him – Gail Goodrich, who averaged 23.8 ppg and 6.4 apg to lead the Suns in both categories.  Aside from Goodrich, the Suns' only other star was Dick Van Arsdale, who also made the All-Star team with career-best numbers of 21.0 ppg, 6.9 rpg and 4.8 apg.  Otherwise, the Suns' lineup was well-stocked with raw youngsters, many of them of journeyman caliber – reserve guard Bob Warlick was the 1969 Suns' oldest player at 27.


What do you think?

We'd love to hear your comments and/or opinions. If you submit them here, other visitors can read them, rate them and comment on them. An e-mail address is not required.