NBA Season Recaps: the 1962-1963 Season
By Lorenzo Tanos

Five straight championships.  That's what Boston achieved in the 1962-63 season, as the Celtics won their fifth straight NBA title, and their sixth in seven seasons.  Indeed, this was a dynasty on the level of the 1950s New York Yankees and Montreal Canadiens, but the Celtics were far from through.  However, that's not saying they didn't have much competition, as 1963 saw the Los Angeles Lakers continue to improve with Elgin Baylor available for the entire season, the St. Louis Hawks remain competitive with Bob Pettit at power forward, the Cincinnati Royals rebound from mediocrity with Oscar Robertson, and the Syracuse Nationals compete with DolphSchayes now coming off the bench and Hal Greer taking charge of a balanced scoring lineup.

NBA Champions – Boston Celtics (d.  Los Angeles Lakers 4-2 in NBA Finals)

MVP – Bill Russell (Boston Celtics, 16.8 ppg, 23.6 rpg, 4.5 apg)

Rookie of the Year – Terry Dischinger (Chicago Zephyrs, 25.5 ppg, 8.0 rpg, 3.1 apg)

LEAGUE LEADERS – Wilt Chamberlain (San Francisco, 44.8ppg, 3,586 points), Chamberlain (24.3rpg, 1,946 rebounds)  Guy Rodgers  (San Francisco, 10.4 apg, 825 assists), ZelmoBeaty (St. Louis, 312 fouls), Chamberlain (52.8% FG),  Larry Costello (Syracuse, 88.1%)

WARRIORS HEAD WEST – Once mostly an East Coast-based league, the NBA's move westward continued when the Philadelphia Warriors relocated to San Francisco, retaining their old team nickname, but losing a key member of the team since the early '50s, forward Paul Arizin, a Philly native and hometown hero who didn't want to make the move to California.  The move, unfortunately, didn't translate to a winning record, as the Warriors had to deal with a moody, yet still-dominating Wilt Chamberlain, and an overall lack of cohesion, despite the presence of talented players such as Guy Rodgers and Tom Meschery.  For the year, the Warriors finished 31-49, well out of playoff contention in their first year in the Western Division.

SAVING THE BEST FOR FIRST, TWICE – Chicago's new NBA team, now renamed the Zephyrs, had the distinction of having two Rookies of the Year in its first two years, both of whom enjoyed their best seasons as rookies.  After Walt Bellamy, whose scoring average dropped for seven consecutive seasons (from 31.6 ppg in 1962 to 16.7 in 1968) before rising slightly in 1969, Terry Dischinger also slipped quite quickly, averaging 25.5 ppg as a rookie, then enjoying two strong seasons afterwards.  After returning from two years of military service in 1967, he wasn't quite the same player, spending most of the balance of his NBA career (1967 to 1973) as a reserve small forward.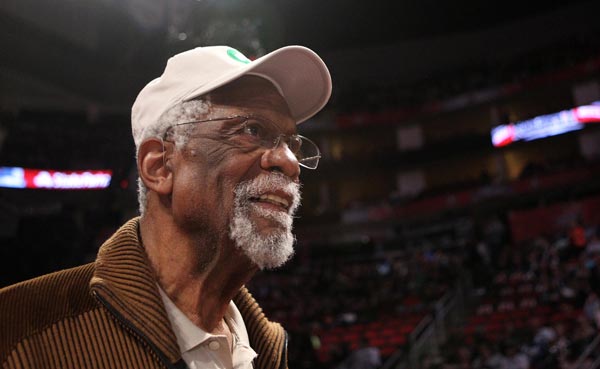 LOSING THE LAKERS-CELTICS RIVALRY – The first three years of the Lakers-Celtics NBA Finals rivalry so far all went in Boston's favor, first defeating the Minneapolis Lakers in 1959, then the L.A. Lakers in 1962 and 1963.  The Lakers, at this point, had assembled quite a juggernaut, with Elgin Baylor (34.0 ppg, 14.3 rpg, 4.8 apg) and Jerry West (27.1 ppg, 7.0 rpg, 5.6 apg) leading the way.  Backing them up quite ably were Ivy League-educated enforcer Rudy LaRusso (12.3 ppg, 10.0 rpg), jump shooter and NBA prodigal son fresh from the ABL Dick Barnett (18.0 ppg) and Frank Selvy (10.3 ppg), he of the 100-point game as a Furman Paladin.  As an NBA player, Selvy was most notorious for missing a 12-footer that could have won the Lakers the 1962 NBA Championship and given them a huge upset over the Celtics.]

SETTLING DOWN – After the previous year's 118.8 ppg scoring average for the entire league, the NBA turned it down a notch in 1962-63, as the league averaged 115.3 ppg while shooting 44.1%, as to the previous season's 42.6%.  Slowly but surely, defenses were smartening up, and adjusting to what had been an overload of offense that had built up since the introduction of the 24-second shot clock in 1954.

A LOOK AT THE LEAGUE LEADERS/TITLE WINNERS  – Another year, another quick reload, another best record in the regular season, another title.  With the same core players back (Sam Jones, Tom Heinsohn, Bill Russell, Bob Cousy, Frank Ramsey, Tom Sanders, K.C. Jones), the Celtics lucked out in the bottom of the first round of the 1962 Draft when they selected forward/guard John Havlicek out of Ohio State.  "Hondo" would replace Ramsey as the Celtics' sixth man, averaging 14.3 ppg and 6.7 rpg as a rookie and excelling on both ends of the floor.  Also added to the lineup was Clyde Lovellette, the former 20-10 machine who spent most of his career with the (then-) Minneapolis Lakers and the St. Louis Hawks.  Coming off a 20.9 ppg, 8.8 rpg year with the Hawks, Lovellette, then 33, averaged 6.5 ppg and 2.9 rpg (in under 10 minutes a game!) as Russell's backup center in 1962-63.

THE CELLAR DWELLERS –  The New York Knicks just didn't have much in 1963 apart from their star backcourt man Richie Guerin (21.5 ppg, 4.2 rpg, 4.4 apg) and undersized (6'5") power forward Johnny Green (18.1 ppg, 12.1 rpg).  At various points (due to a blockbuster trade with the Warriors), they had Willie Naulls (16.9 ppg, 8.7 rpg), Tom Gola (12.0 ppg, 7.1 rpg, 4.3 apg) and Ken Sears, plus former All-Star guard Gene Shue, but all were past their best years.  The 1962-63 Knicks also had two notable draft busts in their lineup – second-overall picks Paul Hogue (1962) and Tom Stith (1961), and when you add those all up to a mostly undistinguished corps of reserves, you get a recipe for a disastrous season.


What do you think?

We'd love to hear your comments and/or opinions. If you submit them here, other visitors can read them, rate them and comment on them. An e-mail address is not required.