NBA Season Recaps: 1972-1973 NBA Season
By Lorenzo Tanos

The 1972-73 NBA season, judging by how things went in the regular season, should have been a nice setup for the Lakers-Celtics rivalry's resumption, and while the Lakers did return to the Finals, the New York Knicks reversed the previous Finals' outcome by defeating L.A. in five games.  The Knicks were strong at all five positions, with the Walt Frazier/Earl Monroe backcourt now playing up to par, Dave DeBusschere's defense, Bill Bradley's strong fundamentals and the platoon of veterans Willis Reed and Jerry Lucas at center.
The Lakers, on the other hand, had two good, but not great forwards (Jim McMillian and Happy Hairston), a star off-guard in Gail Goodrich and two aging superstars in Jerry West and Wilt Chamberlain.  And meanwhile, the Philadelphia 76ers rewrote all standards for ineptitude, winning only nine of 82 games and not having a single superstar to speak of.


NBA Champions – New York Knicks (d. Los Angeles Lakers, 4-1)

MVP – Dave Cowens (Boston Celtics, 20.5 ppg, 16.2 rpg, 4.1 apg)

Rookie of the Year – Bob McAdoo (Buffalo Braves, 18.0 ppg, 9.1 rpg, 1.7 apg)

LEAGUE LEADERS – Tiny Archibald (KC-Omaha Kings, 34.0 ppg), Wilt Chamberlain (Los Angeles Lakers, 18.6 rpg), Archibald (KC-Omaha Kings, 11.4 apg), Chamberlain (Los Angeles Lakers, 72.7% FG), Rick Barry (Golden State Warriors, 90.2% FT), Neal Walk (Phoenix Suns, 323 fouls)

AND REPRESENTING TWO CITIES… - Not since the Tri-Cities Blackhawks had an NBA team represented more than one city as its home base.  In 1972, the Cincinnati Royals packed up to Kansas City AND Omaha, playing under the Kansas City-Omaha Kings banner – Royals was already taken by KC's baseball team.  The relocated and renamed Kings were led by Nate "Tiny" Archibald, the team's young point guard who led the league in both scoring and assists with 34.0 ppg and 11.4 apg.

THE PRODIGAL SON – After leading the NBA in scoring in 1966-67, Rick Barry decided he'd had it with the San Francisco Warriors, and that he wanted to play for then-father-in-law Bruce Hale's ABA unit, the Oakland Oaks.  Despite missing 1967-68 due to legal complications surrounding his jump to the ABA, Barry got his wish, and would tear up the ABA from 1968 to 1972, playing for the Oaks/Washington Capitols and the New York Nets.  (Interestingly, Barry never played for Hale; he was sacked by the Oaks following the 1967-68 season.)

In 1972-73, Barry was back in the NBA, playing for his old team, now known under the Golden State banner.  Playing alongside Nate Thurmond, Jeff Mullins and Cazzie Russell, among others, Barry averaged 22.3 ppg, 8.9 rpg and 4.9 apg and a league-leading 90.2% FT – the scoring average was then a career-low, but more than enough to lead the Warriors.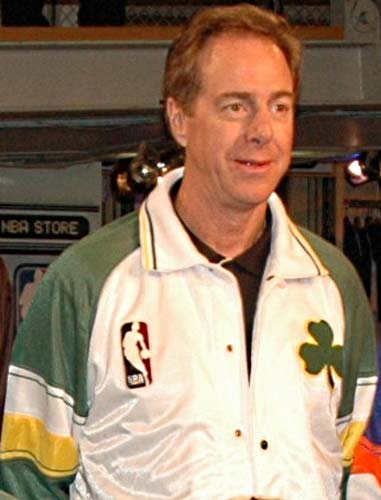 A LOOK AT THE TITLE WINNERS – The New York Knicks weren't that different from the 1969-70 lineup that won the NBA Championship.  They still had two of the league's best defenders in Walt Frazier (21.1 ppg, 7.3 rpg, 5.9 apg) and Dave DeBusschere (16.3 ppg, 10.2 rpg), and Bill Bradley (16.1 ppg, 4.5 apg) was enjoying one of his best seasons.  But then again, these Knicks were arguably weaker in the middle, with Willis Reed (11.0 ppg, 8.6 rpg) slowed down due to injuries and platooning with aging big man Jerry Lucas (9.9 ppg, 7.2 rpg, 4.5 apg) for a nice inside-outside duo.

And Earl Monroe (15.5 ppg) was still transitioning to life as a secondary offensive option.  In any case, the Knicks still added up to make a complete team with above-average talent at all positions and a team worthy of winning a title.

A LOOK AT THE LEAGUE LEADERS – Four years removed from their last title, the Boston Celtics had the best record in the NBA in 1972-73, finishing 68-14 behind John Havlicek (23.8 ppg, 7.1 rpg, 6.6 apg), MVP Dave Cowens (20.5 ppg, 16.2 rpg, 4.1 apg), Jo Jo White (19.7 ppg, 6.1 apg), Paul Silas (13.3 ppg, 13.0 rpg) and the Dons – Chaney (13.1 ppg) and Nelson (10.8 ppg).  Still, they lost a tough seven-game series to the New York Knicks in the Eastern Conference Finals, as the new-look Celtics fell short against the Knicks and their league-best (98.2  ppg allowed) defense.

A LOOK AT THE CELLAR DWELLERS – The Philadelphia 76ers had no hope from the get-go, though nobody expected they'd actually post single-digit wins for the season.  A total of 19 players passed through the lineup, and among them, only former Bullets backup guard Fred Carter (20.0 ppg) had legit star power AND spent the entire season with the team.

Aside from Carter, the Sixers got contributions from Tom Van Arsdale (17.7 ppg, 6.2 rpg for Sixers), John Block (17.9 ppg, 9.2 rpg for Sixers), eventual player/coach Kevin Loughery (13.9 ppg, 4.6 apg), and, for just ten games, veteran enforcer Bill Bridges, but those players do not a championship juggernaut make. Other key players included ABA outcast Manny Leaks (11.0 ppg, 8.3 rpg) and first-team All-Rookie selection Freddie Boyd (10.5 ppg, 3.7 apg).


What do you think?

We'd love to hear your comments and/or opinions. If you submit them here, other visitors can read them, rate them and comment on them. An e-mail address is not required.
From NBA Season Recaps: 1972-1973 NBA Season to NBA Basketball Blog