NBA Season Recaps: 1970-1971 Season
By Lorenzo Tanos

After two years of operating in a 14-team setup, the NBA would once again expand in 1970-71, as the Cleveland Cavaliers, Portland Trail Blazers and Buffalo Braves all joined up that season.  And it was that season when the Milwaukee Bucks, an expansion team just three short years back, would win their first NBA title, with an MVP season from Kareem Abdul-Jabbar (formerly Lew Alcindor) and Oscar Robertson joining after a controversial trade that sent him over from the Cincinnati Royals.
But other former expansion teams were improving their fortunes.  The Chicago Bulls went 51-31, with Bob Love, Chet Walker and Jerry Sloan and a stingy defensive attack, while the Phoenix Suns barely missed the postseason, going 48-34 as ex-ABA star Connie Hawkins continued to make an impact in his second NBA season.
NBA Champions – Milwaukee Bucks (d. Baltimore Bullets, 4-0)

MVP – Kareem Abdul-Jabbar (Milwaukee Bucks, 31.7 ppg, 16.0 rpg, 3.3 apg)

Rookies of the Year – Dave Cowens (Boston Celtics, 17.0 ppg, 15.0 rpg,2.8 apg, 1st round, 4th pick), Geoff Petrie (Portland Trail Blazers, 24.8 ppg, 3.4 rpg, 4.8 apg, 1st round, 8th pick)

LEAGUE LEADERS – Kareem Abdul-Jabbar (Milwaukee Bucks, 31.7 ppg), Wilt Chamberlain (Los Angeles Lakers, 18.2 rpg), Norm Van Lier (Cincinnati Royals,10.1apg), Johnny Green (Cincinnati Royals, 58.7% FG), Chet Walker (Chicago Bulls, 85.9% FT), Dave Cowens (Boston Celtics,350 fouls)

A STAR-STUDDED DRAFT CLASS – BETTER THAN '84, '96 OR '03? – 1970 was one of the better years for rookies joining the NBA, and aside from co-Rookie of the Year winners Dave Cowens and Geoff Petrie, the NBA gladly welcomed the Atlanta Hawks' Pete Maravich (23.2 ppg, 4.4 apg), Detroit Pistons top overall pick Bob Lanier (15.6 ppg, 8.1 rpg off the bench), and diminutive second-round point guards Calvin Murphy of the San Diego Rockets (15.8 ppg), and Nate "Tiny" Archibald of the Cincinnati Royals (16.0 ppg, 5.5 apg).  All these players, except for Petrie, whose career was shortened by injuries, are in the Basketball Hall of Fame.
 
FROM DIVISIONS TO CONFERENCES – With the NBA now at 17 teams, that made it a bit impractical to have two divisions, East and West, which is why the NBA split into four divisions, and two conferences.  Under the Eastern Conference were the Atlantic and Central Divisions, while the Western Conference housed the Midwest and Pacific Divisions.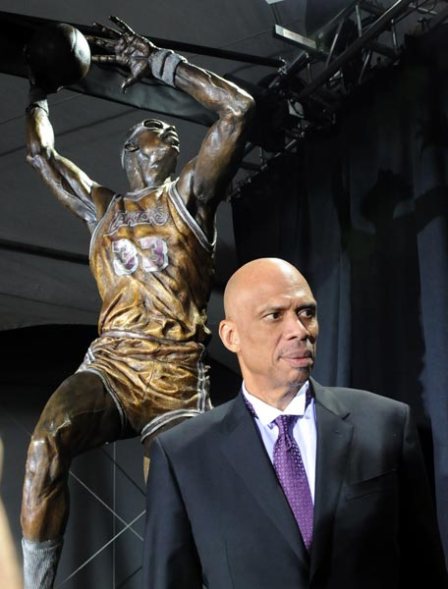 A THREE-WAY DOGFIGHT IN THE EAST– For 1970-71, the Milwaukee Bucks were odds-on favorites to win their first NBA title in just three seasons of existence, but things were far more competitive in the Eastern Conference.  Despite remaining relatively intact (Wes Unseld, Gus Johnson, Earl Monroe, Jack Marin, etc.), the Baltimore Bullets went 42-40 in 1971, but were still able to step things up in the Playoffs against the Billy Cunningham and Hal Greer-led Philadelphia 76ers, then the previous year's champs, the New York Knicks.

The Knicks were on top of the East in the regular season, also staying intact and getting superstar-caliber performances from Walt Frazier (21.7 ppg, 6.8 rpg, 6.7 apg) and Willis Reed (20.9 ppg, 13.7 rpg).  As for the 76ers, they got an extremely versatile season from Cunningham (23.0 ppg, 11.7 rpg, 4.9 apg) and Greer averaged a solid 18.6 ppg, while Archie Clark of Wilt Chamberlain trade infamy was actually the second-leading scorer, with 21.3 ppg.

A LOOK AT THE LEAGUE LEADERS/TITLE WINNERS – Lew Alcindor, who had just converted to Islam, had changed his name to Kareem Abdul-Jabbar, but no matter what name he went by, he was the new unstoppable force on the block, armed with an accurate "sky hook" and much more quickness than the average center.  The Milwaukee Bucks went 66-16 with Abdul-Jabbar (31.7 ppg,16.0rpg) and Oscar Robertson (19.4 ppg, 5.7 rpg, 8.2 apg) leading the way, and a solid supporting cast headed by Bob Dandridge (18.4 ppg, 8.0 rpg) and Jon McGlocklin (15.8 ppg, 53.5% FG, 86.2% FT).

Robertson, previously disgruntled as a Cincinnati Royal, was acquired from the team he had played for since his rookie year in 1960-61, with the Bucks giving up high-scoring combo guard Flynn Robinson and Charlie Paulk, who will probably be the only seventh-overall pick out of Northeastern State University in NBA history.

A LOOK AT THE CELLAR DWELLERS – You knew it had to be one of the three expansion teams that would be bringing up the rear in 1970-71.  The unlucky team would be the Cleveland Cavaliers, who finished 15-67 and had the usual lineup of young outcasts and veteran scrubs – in this case, the most tenured players were Johnny Egan, McCoy McLemore and Len Chappell, none of whom were on the team for a full season.

The Cavs showed some promise with versatile rookie "point forward" John Johnson (16.6 ppg, 6.8 rpg, 4.8 apg), but their high scorer was Walt Wesley (17.7 ppg, 8.7 rpg), who had his proverbial 15 minutes of fame when he scored 50 points against the Cincinnati Royals on February 19, 1971.


What do you think?

We'd love to hear your comments and/or opinions. If you submit them here, other visitors can read them, rate them and comment on them. An e-mail address is not required.