NBA Basketball Trivia: The Atlanta Hawks
By Lorenzo Tanos
Yes, we've got NBA trivia too, and since we'll be doing this in alphabetical order, let's start out with the well-traveled Atlanta Hawks.
1. True or False – The legendary Red Auerbach was the first coach of the Tri-Cities Blackhawks.
False. If you include the three seasons Tri-Cities played in the NBL, Bobby McDermott was their first-ever head coach. After the Blackhawks joined the NBA, Auerbach wasn't the first-ever coach either – Roger Potter went 1-6 in Tri-Cities' first seven games before he was replaced by Auerbach, who went 28-29 the rest of the way. We all know what happened after he quit the Blackhawks following the 1949-50 season and took over the Boston Celtics…
2. This player was the last Atlanta Hawk to win the Most Improved Player award. Who is he?
Alan Henderson was the Hawks' first-round pick in the 1995 Draft (#15 overall) and in his first two seasons, he was a reliable reserve at the power forward slot. In 1997-98, Henderson began to show signs of being the high-scoring forward he was at Indiana in the NCAA, and took Most Improved Player honors with 14.3 ppg, 6.4 rpg and a 49% clip from the field. Henderson was Atlanta's starting power forward for four years starting in his MIP campaign (double-figure scoring in each of these years), but all in all, his 12-year NBA career was pretty much journeyman material.
3. In 1973, this multi-sport star was drafted by Atlanta in the fifth round of the NBA Draft as a power forward. He was also drafted fourth overall in the 1973 MLB Draft by the San Diego Padres as a pitcher, and in the 17th round of the NFL Draft that year by his hometown Minnesota Vikings. This player is…
Dave Winfield, who made the Baseball Hall of Fame as an outfielder – he never pitched a single inning in the Big Leagues, but as it turns out, he was a much better outfielder anyway. What's interesting about Winfield's selection in the 1973 NFL Draft was the fact he never played college football. He was a tough power forward for the Minnesota Golden Gophers basketball team who, unfortunately, played a major role in the 1972 Minnesota vs Ohio State brawl that nearly ended Buckeyes center Luke Witte's career.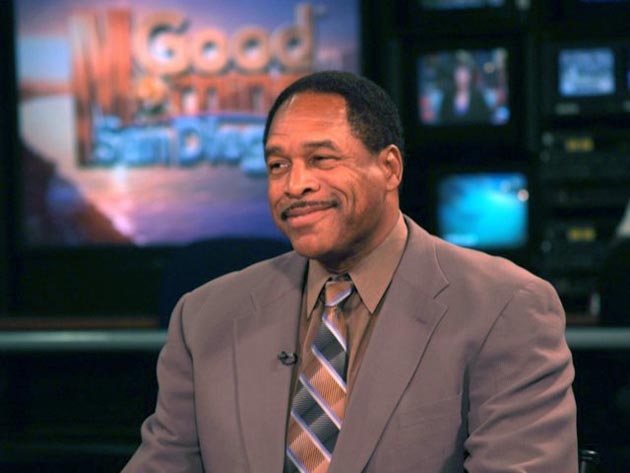 ---
4. Who is this Atlanta Hawks draftee from the late '80s who played for Argentina's national basketball team and later on competed as a professional sports entertainer, er…wrestler?
Jorge Gonzalez, a 7'6" Argentine center, was Atlanta's third-round draft pick in 1988, but never got to play for the Hawks due to a knee injury. However, Hawks owner Ted Turner had a contingency plan for the big guy – a chance to compete in World Championship Wrestling as El Gigante. Gonzalez is best-known to wrestling fans as "Giant Gonzales", a seemingly unstoppable force in the WWF who lost to the Undertaker in WrestleMania IX. Sadly, diabetes complications ended Gonzalez' life on September 22, 2010. He was only 44.
5. He was one of the first European imports to play in the NBA, a 6'10" forward who can be best described as a poor man's version of Toni Kukoc.
Ukrainian forward Alexander Volkov was a sixth-round pick of the Hawks in 1986 who only got to play for the team in the 1989-90 and 1991-92 seasons. The latter campaign was the more successful of the two, as Volkov averaged 8.6 ppg, 3.4 rpg and 3.2 apg as a second-string small forward.
6. He was the fourth African-American player to play in the NBA, and the first to play for the Hawks, then known as the Tri-Cities Blackhawks.
After Earl Lloyd, Nat Clifton and Chuck Cooper broke the color barrier in the NBA, Hank DeZonie suited up for the Tri-Cities Blackhawks five times in the 1950-51 season, averaging just 3.4 ppg and 3.6 rpg. He never played in the NBA again, mainly due to the ongoing problem of racial discrimination.
7. About a decade later, this player was the Hawks' first-round pick, and for some time, it looked like they finally had a capable two-guard …until his minutes were slowly, but surely converted into seconds.
The sad part about Cleo Hill's story is not how a player could start the season so hot before hitting the rookie wall big-time and riding the deep end of the bench going forward. Allegedly, Hill's problems with the St. Louis Hawks were caused by three white superstar teammates – Bob Pettit, Cliff Hagan and Clyde Lovellette. These three were supposed to freeze out Hill so that they could have more shots to split among themselves. As a result of the alleged freeze-out (which its perpetrators still deny to this day), Hill went from starting off-guard to disgruntled eleventh/twelfth man in what turned out to be his only NBA season.
8. In between the five-season run as the Tri-Cities Blackhawks and the 13 years the Hawks spent in St. Louis, which city did the Hawks call home?
Milwaukee. No, the Bucks were not this city's first-ever professional basketball team. The Milwaukee Hawks, unfortunately, were terrible in a four-year run from 1951 to 1955, tallying a combined record of 91 wins and 190 losses.
9. This tiny, undrafted point guard debuted in the NBA at age 28 and spent most of his eight-year NBA career with the Hawks.
Back in the '70s, undrafted NBA players were a rarity, but Charlie Criss became one of those few players bypassed by everyone, only to prove he can make it in the NBA after all. Criss was one of the NBA's better backup point guards from 1977 to 1985, and if only he hung around another year with the Hawks, he could have become teammates with another pint-sized playmaker, 5'7" Spud Webb.
Best Sports Blog Books:
---
What do you think?

We'd love to hear your comments and/or opinions. If you submit them here, other visitors can read them, rate them and comment on them. An e-mail address is not required.
---
From NBA Basketball Trivia: The Atlanta Hawks to Sports Trivia Question | Sports Blog | NFL Football Blog | NCAA Football Blog | NFL Football Archives | College Football Archives | MLB Baseball Blog | College Baseball Blog | MLB Baseball Archives | NBA Basketball Blog | NCAA Basketball Blog | NBA Basketball Archives | NCAA Basketball Archives | Fantasy Football | Fantasy Basketball | Fantasy Baseball | Soccer Archives | Olympics Archives | Stupid Athletes Archives | Other Archives | Football Forum | Basketball Forum | Baseball Forum | NFL Football Store | NBA Basketball Store | MLB Baseball Store | NCAA Football Store | NCAA Basketball Store | NCAA Baseball Store | Fatheads | NFL Football Tickets | NBA Basketball Tickets | MLB Baseball Tickets | NCAA Football Tickets | NCAA Basketball Tickets | NCAA Baseball Tickets |
---
Home Page
About Us | Contact Us | Site Search | Advertise | Terms of Use |
---