Importance of Point Guard Play in the NBA
Solid point guard play does make the difference in the NBA.

In the NBA where athletes are considered some of the best in the world, the play of the point guard is essential to every team's success. Even the best centers and forwards in the league can't mask the lack of solid point guard play. The lack of a tried and true point guard makes the difference in end game situations and can in many cases separate championship contenders from pretenders.
Not until the 80's and the Showtime Lakers, did Magic Johnson bring flare and extra attention to the point guard position. Magic led the Lakers to multiple championships and put on display the necessity of a strong floor general for championship caliber teams. Although Phil Jackson's "Triangle Offense" deemphasized the need for a standout point guard like a Magic, BJ Armstrong, John Paxson, and Steve Kerr all were heady point guards who make significant contributions to Jordan's six World Championships.

The correlation between strong point guard play and a team's success is already apparent on numerous NBA teams this season. The Clippers instantly became relevant to the playoff picture with the addition of Chris Paul. Russell Westbrook's improved maturity has the Thunder on the top of many 2012 NBA championship lists. Reigning league MVP Derek Rose has almost single-handedly made the Chicago Bulls a top team not only in the Eastern Conference, but the entire league.

Rondo of the Celtics and Williams of the Nets are other top young point guards that give their teams a legitimate chance to win every night. On the other side of the fence, the Lakers, Heat, and Knicks (before the recent "Win with Lin" streak) are a good point guard away from taking the next step towards a championship. Although strong point guards have not always led their teams to championships (John Stockton and Steve Nash come to mind), point guard play is a crucial piece of successful NBA championship teams.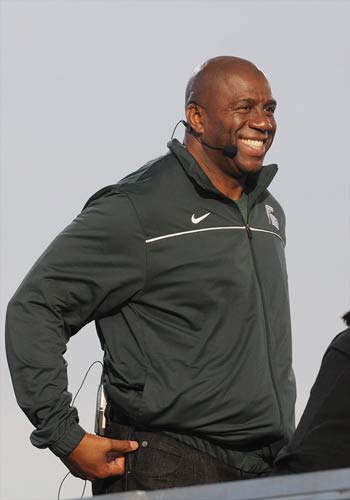 Great players like Kobe, Wade and LeBron can be talented enough to overshadow the lack of a talented point guard on their teams; however point guard play in the NBA is invaluable and sometime can be the difference between being a champion and someone who just played in the NBA playoffs.

Shana White is a blog contributor for Gold Star Games.


What do you think?

We'd love to hear your comments and/or opinions. If you submit them here, other visitors can read them, rate them and comment on them. An e-mail address is not required.