How the Super Bowl's Quarterbacks Got to New York
Take your mind back, if you can, to the offseason of 2012, just after Drew Brees signed his new contract with New Orleans.  That left two quarterbacks atop the free agent market—Peyton Manning, coming off of a lost season in Indianapolis due to a neck injury, and Matt Flynn, who had just thrown for 480 yards against the Lions in relief of Aaron Rodgers.
Manning was, of course, the most sought after name in the market, and Denver wanted in.  Yes, they had made the playoffs (surprising more than one sportsbook) the year before behind the golden arm of Tim Tebow, but the difference in quality between the two players was immediately apparent.  In the end, they fought off strong offers from both San Francisco and Tennessee to land the quarterback of their future, and here they are today, preparing to play in the Super Bowl.

There is an interesting side note to that story, however.  There was another team looking for a quarterback that offseason—the Seattle Seahawks.  When Peyton was in Denver talking to the Broncos, Seahawks coach Pete Carroll and GM John Schneider flew into Englewood, Colorado, 20 minutes outside of Denver.  There, they expressed their continuing interest in meeting with Manning, either on his flight to Arizona to meet with the Cardinals or in Seattle when he was done there.  Manning, however, declined the invitation, and never visited another team after his scheduled trip to Arizona—he flew to Duke and had the 49ers and Titans visit him there, declining to meet with Seattle entirely.  They were out of the race without ever getting to meet with Manning face to face.

This left the Seahawks in a bit of a rough spot.  Their incumbent starting quarterback was Tarvaris Jackson, a competent but not spectacular quarterback.  The 7-9 team had essentially peaked under Jackson, and the team felt they needed a new option there.  To that end, once Manning turned them down, they went on the hard sell for Matt Flynn, ending up winning a bidding war against the Miami Dolphins for the ex-Packer backup.  At the time, Carroll said that "we are really excited to bring Matt in here to compete with Tarvaris," with every expectation that Flynn would become the starter of the future in Seattle.  They had their quarterback position set.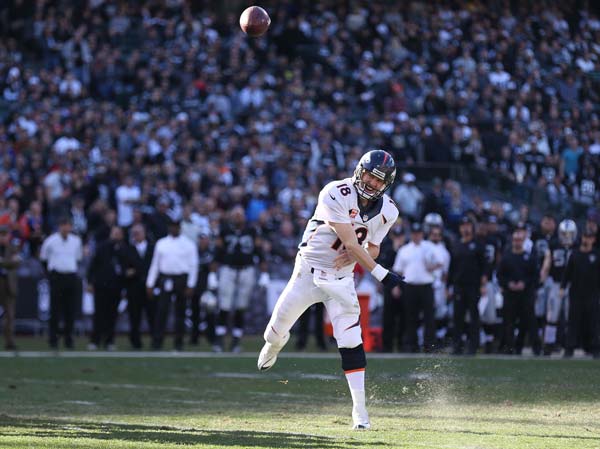 Almost as an afterthought, in the third round of the 2012 draft, the Seahawks selected little-hyped quarterback Russell Wilson out of Wisconsin.  There was some confusion around the pick—why take Wilson when you had just brought Flynn in to likely start?  Wilson's short, and lacks the ability to scan the field.  The consensus seemed to be that Wilson would likely be a solid number two quarterback, taking over that role once Jackson's contract expired—and could be good insurance, should Flynn flame out.  Still, with people like Mike Martin still on the board, surely there'd be some need the Seahawks should have been attending to?

Of course, if you had to hold the 2012 draft over today, the Seahawks don't take Wilson—because he's gone in one of the first few picks of the draft.  He won the starting job over Flynn almost immediately, starting every game of his rookie season, and developing into the MVP candidate he is today.

The 2012 offseason dramatically affected both team's fortunes.  If Manning signs with the Seahawks, do the Broncos stick with Tebow, or have the vision to see what Wilson was capable of?  The Seahawks easily could have stuck with Flynn and Jackson as their top two quarterbacks, and spent that draft pick on areas of more pressing need.  It then took a bold decision to start Wilson over Flynn before Flynn had a chance to prove what he could do in the regular season.  One way or another, one thing is clear—both teams made the right choices that offseason, and that, in large part, is why they are both playing in Super Bowl XLVIII.


What do you think?
We'd love to hear your comments and/or opinions. If you submit them here, other visitors can read them, rate them and comment on them. An e-mail address is not required.
How the Super Bowl's Quarterbacks Got to New York to NFL Football Blog