Colorado is not a Great Place to be a Sports Fan at the Moment
After the February Fiasco, a ray of hope appeared on the horizon in the form of an invite to March Madness for the University of Colorado.


Expectations had been properly tempered, considering recent history, to the degree that no CU basketball fan, however optimistic, was hoping for anything other than a respectable showing against the University of Pittsburgh, but hope of respectability vanished within minutes of the game's beginning. It should not be possible for a university that is named for an entire state to be so badly beaten by one named for just one city. So, now that we no longer have March Madness, how do we describe the rest of the month? March Sadness?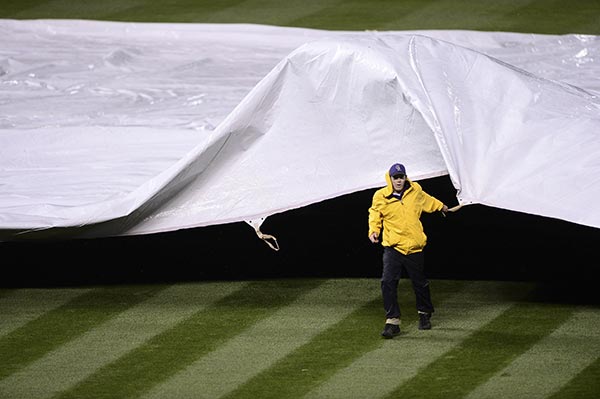 About the only thing in the way of sports that can be looked at positively is that Colorado had an epic ski season in 2014, one that almost suffered from too much snow!
Hopefully, none of you basketball punters out there used any of your
free bets
or promotional incentives
to back the CU Buffaloes. If you did squander some, be of good cheer in the knowledge that you can have your supply of free punts refreshed by simply exploring the potential of setting up a new account with any of the exceptional online bookmaker firms that conduct business in Australia offering plenty of
free bets
and bonuses for new clients.
Fortunately, we Colorado sports fans are a hardy bunch, always ready to move onward, even in the face of seemingly gloomy future, that unlike the quick, practically painless death of a one-and-done basketball tournament, now offers the prospect of a slow demise at the hands of the local baseball franchise that will tease us with a decent results in April and May before collapsing totally by the end of June.
Our top three words of advice for punters who wish to use some free bookie bets on any team containing the words Colorado or Denver: lay, lay, lay.
You will likely capture some nice dividends from that strategy, enough that you might consider a jaunt to our fine state, where thanks to a forward-looking populace, the recreational opportunities are, as of January of this year, greatly enhanced. That was fortunate indeed, because recent competitive events have left dedicated sports fans here in dire need of some form of recreational relief.