Bust Out!  The Worst NFL Draft Busts in NFL History

The NFL Draft is coming up and fans are excited to find their franchise's next big star.  Everyone hopes to draft their version of Andrew Luck and thrive for a decade.

But sometimes, it just does not work out that way. This is the handpicked list of the biggest busts in NFL history.
1. Ryan Leaf, No. 2 Overall in 1998
Leaf was one of the best quarterback prospects in college football history.  He had great stats, all the physical tools, a winning pedigree, and charisma.  He looked, to many, like a better quarterback prospect than Peyton Manning.  But Manning went on to one of the best ever while Leaf's life spiraled out of control after a poor start to his NFL career.

2. Tony Mandarich, No. 2 in 1989
Mandarich is clearly the worst non-quarterback draft bust ever, if not the worst bust of all-time.  He had everything you look for in a prospect; size, speed, athleticism, smarts, and production. Like Leaf, he got off to a poor start, spiraled out of control personally, and just never put it all back together.

3. Steve Emtman, No. 1 Overall in 1992
The late 1980s – early 1990s were filled with high profile draft busts.  Emtman was different because he was a bust only due to injury; there were none of the personal issues that plagued Mandarich.  After a blown knee, tendon, and nerve damage, he never recovered his athleticism or explosiveness.

4. Andre Ware, No. 7 Overall in 1990
Ware was one of college football's first true gun offense prospects.  NFL evaluators were wowed by his incredible production in Houston, which he backed up by excellent physical capabilities.  But, after a poor NFL start, he never really recovered.  Really, Ware was Ryan Leaf before Ryan Leaf.

5. Reggie Bush, No. 2 in 2006
Bush was absolutely electric at USC.  Like Ricky Williams, evaluators thought he was going to redefine the running back position in the NFL.  But Bush's inability to get tough yards has prevented his career from really taking off, despite the theatrics.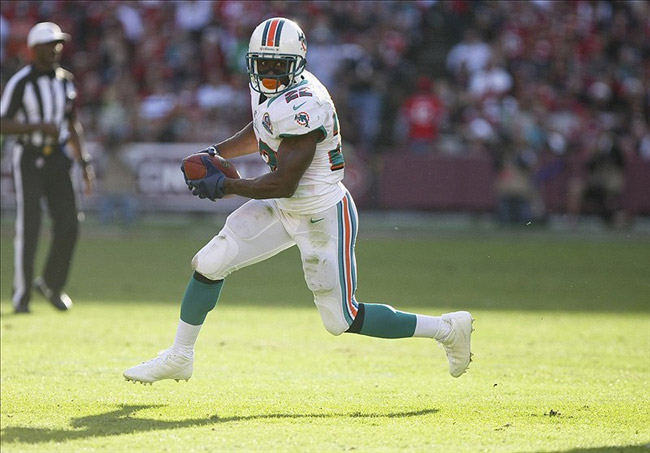 Dec 9, 2012; San Francisco, CA, USA; Miami Dolphins running back Reggie Bush (22) carries the ball against the San Francisco 49ers during the third quarter at Candlestick Park. Photo Credit: Kelley L Cox-USA TODAY Sports.


6. Kenneth Sims, No. 1 in 1982
Sims was a prospect from any earlier era; one who scouts at the time viewed as an exceptional athlete and physical specimen but would be rather average today.  Despite intangibles, he never really improved over his NFL career and the league quickly caught up with him. 

7. Blair Thomas, No. 2 in 1990
A stud at Penn State, Thomas was a smooth runner who lacked the elite athleticism to thrive in a changing NFL.  Combined with injuries, he busted out after several seasons in the league.

8. Brian Bosworth, No. 1 Overall, Supplemental, 1987
Steroids, steroids, steroids.  Bosworth was part of Oklahoma's famed juicing program in the 1980s and, when you check out the tape, it's no surprise.  By the late 1980s, he was a physical wreck, with longtime steroid use at least partly to blame.

9. Glenn Dorsey, No. 5 Overall, 2008
Dorsey is still young but the jury appears to be out on his NFL career.  An exceptional college player, he has never put it together in the NFL, where he is not athletic enough to get by on pure talent and is constantly caught out of position on defensive assignments.

10. Vernon Gholston, No. 6 Overall, 2008
What a pair, Gholston and Dorsey, picked one after the other and both major busts.  It remains to be seen which 2008 bust will become the bigger NFL failure.  We'll just have to see.


What do you think?
We'd love to hear your comments and/or opinions. If you submit them here, other visitors can read them, rate them and comment on them. An e-mail address is not required.