Big East Flip
By Dennis Berry

The Big East came into this year to be considered by many the best conference in college basketball. When you have 11 teams that made the NCAA Tournament the previous year and the ninth ranked team (Connecticut) wins the title, it helps their case. So many believed this would be another strong year for the Big East.
Actually so far this season the Big East has not looked as strong as many believed it would be. They only team that has backed up its preseason hype is Syracuse.

Syracuse was ranked #5 in both the Coaches and AP preseason polls. They were one of the teams that was seen as a having a chance to reach the Final Four. They are currently undefeated at 18-0 and ranked #1 in both polls.

After that the rest of the league has flipped compared to preseason predictions.

We will use the AP polls for our breakdown.

Connecticut - They were ranked #4 in the preseason, and currently sit at #17 with a 12-3 record overall, but only 3-2 in Big East play. So far the Huskies have not been bad, just not what people expected. Last week they lost to then unranked Seton Hall and Rutgers, both on road. What they miss most is from last year is Kemba Walker, not so much in scoring or playmaking, but in leadership. He was the unquestioned leader of last year's team. If the Huskies want to make another run, someone needs to step up and fill the void.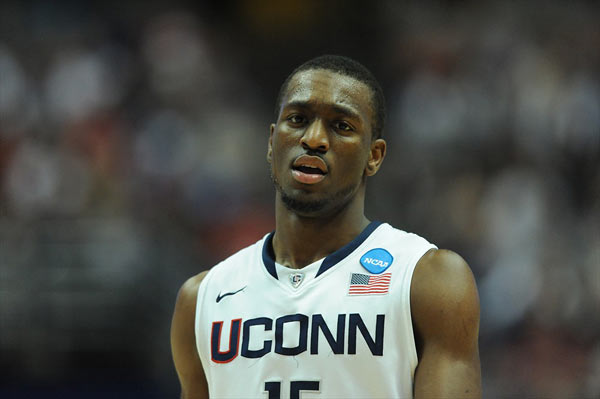 Louisville - The Cardinals were ranked #9 in the preseason poll and currently sit at #14 with a 13-4 record, but 1-3 in Big East play. That ranking is going to drop after losing by 31 points at Providence Tuesday night. It was just terrible performance were the team appeared to quit. After getting to #4 in the polls, Louisville is 1-4. Rick Pitino has a lot of work to, but the remaining conference schedule is pretty easy, expect for the home and home with Syracuse.

Pittsburgh - The Panthers were ranked #10 in the preseason poll, and are currently unranked with a 11-6 record overall, but 0-4 in the Big East. After starting 2-0, the Panthers were shocked at home by Long Beach State. After that, they ran off 9 straight wins before Wagner pulled another upset in Pittsburgh. That was followed by four straight losses in Big East play and the Panthers are sitting last in the standings.

The Panthers may have hit rock bottom Wednesday night in a 62-39 home loss to Rutgers. Pittsburgh shot just 12-57 from the floor for 21.1%. They only hit 4-19 from three and were out rebounded 44-26. It is probably the worst loss for Jamie Dixon in his time there.

Those three teams all figured to be at the top of the Big East Standings. It is not only preseason ranked teams that struggling. Traditional players in the Big East are having tough years as well.

Villanova is only 8-8 overall and 1-3 in Big East play. A 4-0 start for the Wildcats was followed by loses to Saint Louis and Santa Clara. They started Big East play with three straight losses before beating DePaul.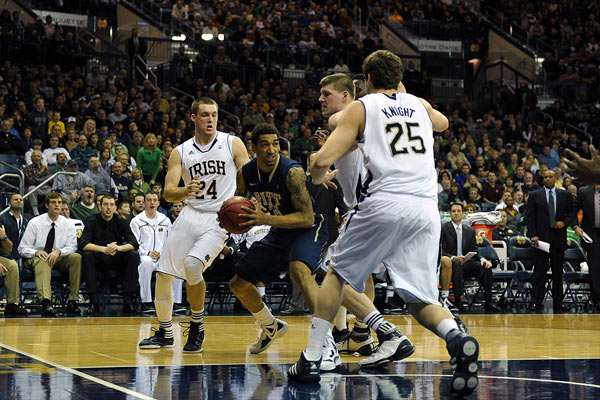 Pitt guard Cameron Wright (3) controls a rebound under the net during game action at the Purcell Pavilion, Notre Dame, Indiana

Marquette started the season 10-0, but are only 3-4 since. They lost to two teams from the SEC (at LSU and home against Vanderbilt) and have started Big East Play 2-2.

In fact Louisville, Villanova, and Pitt are a combined 2- 10 in Big East play. How is it possible that two teams once ranked in the top 10 and another borderline top 25 team at one time have combined for 2 wins in 11 tries?

The Big East Standings look even odder right now. Wednesday afternoon Seton Hall, Cincinnati, and Notre Dame were 2, 3, and 4 in the Big East standings.

There is still a lot of basketball left for the Big East to come back to order. It is hard to believe that Seton Hall and Notre Dame can keep playing at a high level or Pittsburgh, Connecticut, and others will keep playing poorly.


What do you think?
We'd love to hear your comments and/or opinions. If you submit them here, other visitors can read them, rate them and comment on them. An e-mail address is not required.