Best 2012 Second Round Draft Selections
By Dennis Berry

When it comes to NBA rookies we know all about the top selections in the 2012 NBA Draft.

We have seen how good New Orleans' Anthony Davis is despite missing time with an injury. We knew that Michael Kidd-Gilchrist was not a big scorer, but he would affect the game in other ways. We knew despite coming from Weber State, Damian Lillard was worth taking sixth overall.
What about those players taken in the second round? These are players that you don't hear about on a nightly basis, but have been contributors for their teams.

Here is a look at some of the best second round picks.

Jeff Taylor, Charlotte Bobcats – Selected 31st overall

It is easy to say that the first selection in the second round would be a good player. Jeff Taylor has been just that. The Vanderbilt product is averaging 25 minutes a game in 22 games this season. He started out the season slow, but has gotten more playing time as the season has gone along. Starting on November 19 against Milwaukee he has hit double figures in points in 9 out of 12 games.

Jae Crowder, Dallas Mavericks – Selected 34th overall

Dallas has struggled this season without Dirk Nowitzki, but has gotten solid play from Crowder. The rookie has played in 21 games and started in eight of those games. He is getting 19.3 points a game. He is not asked to be a scorer, although he has hit double figures in points four times this year. He is able to come off the bench and bring some energy for an older Mavericks team.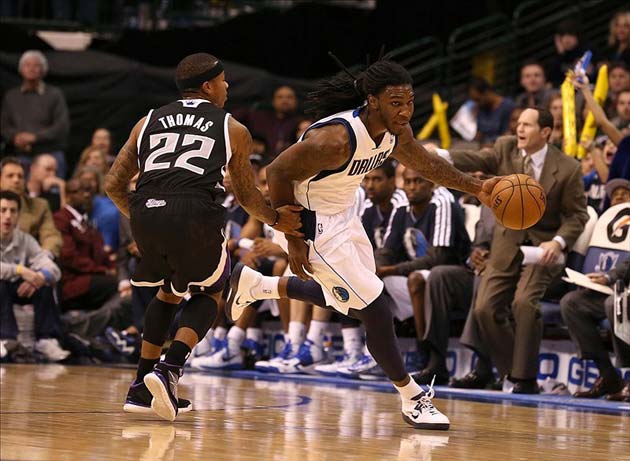 Darius Miller, New Orleans – Selected 46th overall

When it comes to the Hornets' rookies you hear more about Anthony Davis and Austin Rivers. They used their only second round on Darius Miller from Kentucky. He has appeared in 21 games and plays about 17 minutes a game. While he does not fill up the stat night, he does not hurt them when he is on the court. He is a great teammate and understands his role.

Draymond Green, Golden State Warriors – Selected 35th overall

The Warriors are just now starting to utilize Green in their lineup. He only played sparingly in six of their first seven games. His minutes have increased since November 10th. Green gives the Warriors a big body that can battle in the post. He plays good defense and his rebounding has improved this month as well. The more Green plays, the better he will get.


What do you think?

We'd love to hear your comments and/or opinions. If you submit them here, other visitors can read them, rate them and comment on them. An e-mail address is not required.