Eric Caldwell's 2011 NFL Mock Draft
1. Carolina Panthers - Marcell Dareus, DT/DE - Alabama

This might be the toughest decision regarding the 1st overall pick we've seen since the great quarterback debacle of 2004. However, unlike '04, I believe the Panthers will head in a direction other than quarterback. Newton, Gabbert, Locker - all great players but with more than enough risk factor to scare the Panthers away while they're showcasing that #1 overall money. Carolina knows that the rebuilding process is not going to be a 1-year flip-flop ordeal, and that selecting from next year's quarterback class offers a lot more promise than the raw pool of uncertainty that the fans are going to cry over prematurely.
Dareus and Patrick Peterson are the clear-cut best defensive players in this draft. Marcell is a versatile lineman, capable of being a hungry force on the inside or an effective pass rusher with terrific hands and footwork. Peterson brings athleticism to the table, enough in fact, to garner the clawing hands of every GM in the league. I believe the Panthers will go with Dareus because they have some young talent, Captain Munerlyn and Richard Marshall, at cornerback while the defensive line is virtually non-existent. Dareus should be a pro-bowl caliber player for years to come and would be the wisest selection here.
2. Denver Broncos - Patrick Peterson, CB - LSU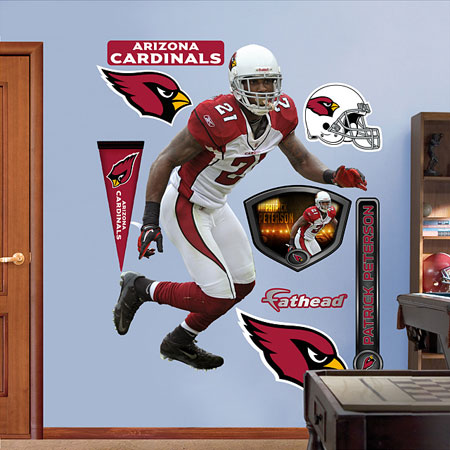 We all know Champ Bailey's best years are behind him and retirement is knocking on Brian Dawkins' door. Peterson will be an immediate contributor opposite Champ, and his physically imposing play will fill a future void that could've ended up spelling disaster for the Broncos' D. Also in desperate need of run-defense, Denver will be coveting Peterson's boastful run-support skills, which should help combat a more immediate problem. Patrick Peterson is the most hyped corner the draft has seen since "Prime Time" hit the market. His physicality and threatening presence in the return game give him an extra dimension of value that is highly uncommon at a pre-NFL level.
3. Buffalo Bills - Anthony Castonzo, OT - Boston College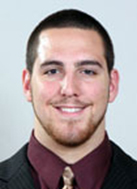 Can Ryan Fitzpatrick be the franchise quarterback that Buffalo has been searching for since the end of the Jim Kelly era? Possibly, but without proper protection the situation will likely become a tale of "what might've been" no matter who the quarterback is. Although I feel more strongly that Gabe Carimi is the best tackle in this draft class, Castonzo is a much safer pick because he's a "by the book" left tackle. He has the size, quickness, and experience to be a Week 1 starter, especially on this Bills' offensive front. Newton, Gabbert, and Locker will all be taking heavy breaths after this pick as the need for quarterbacks dwindles with the progressing picks.
4. Cincinnati Bengals - Blaine Gabbert, QB - Mizzou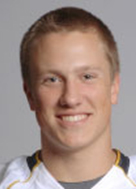 The Bengals go on the clock with much more talent than your average team with a top-5 selection. Young talent at DE, elite cornerbacks, and a fearsome receiving core plant a seed of hope for a Superbowl run some years down the road. But before that can happen, there are two positions that must me addressed promptly, defensive tackle and quarterback, of which the Bengals can have their choice.Gabbert fills the most popular void left by the soon-to-be retired, Carson Palmer (who wasn't exactly getting the job done anyway) and provide a ray of hope to an otherwise cynical sports city. My only concern is that the complexity of an NFL offense will demoralize a young Gabbert. If the Bengals don't get a veteran signed to take the reigns initially in 2011, Gabbert may never have the necessary growth period to adjust to the system and the result will be another floundered career for a highly sanctioned QB.
Looking for a Blaine Gabbert Jersey
5. Arizona Cardinals - Von Miller, OLB - Texas A&M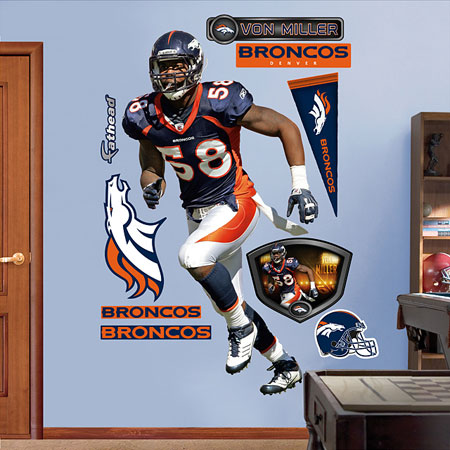 The Cardinals ranked right next to the bottom in just about every category, offensively and defensively last year. Don't think I'm trying to play this off as good news, but it does free them up to just draft the best available player. Miller is a ferocious run-defender with spotless form tackling and a relentless drive for impact. The Cards are also looking for someone who can get after the quarterback, a role that Miller can oblige without issue, proven by his 31 career sacks at Texas A&M. Gabe Carimi would also be a good choice here as he could be an immediate upgrade to the running game, which measured last in the league.
6. Cleveland Browns - A.J. Green, WR - Georgia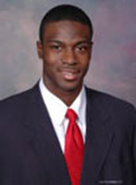 I've always believed that the best way to help a young quarterback succeed is to surround him with viable weapons. "Viable" doesn't even begin to describe A.J. Green's talent. The best receiver in college football since 2008 has, by some miracle, fallen right into Mike Holmgren's trembling hands. The 6'4", 211lb freak of an athlete carried the Georgia offense during his tenure and has now set his sights on humiliating cornerbacks in the NFL. Cleveland may need to trade back up into the 1st round to address some of their gaping defensive issues, but for now, this candy is just too sweet to pass on.
7. San Francisco 49ers - Prince Amukamara, CB - Nebraska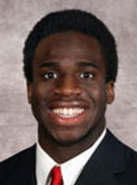 San Fran's defense as a whole was a unit to be admired last year, but once you single out the secondary play we have a new story. Nate Clements clearly isn't worth half of the $80 million dollars the 49ers are paying him and the acquisition of a true shutdown cornerback would not only banish Clements to the dark corner of Candlestick Park, but also finally make the defense championship caliber. We all know that the 49ers are very QB needy, but the fundamentalist, Blaine Gabbert, is already off the board and Jim Harbaugh doesn't want to begin his career in the NFL dealing with the headache of trying to teach the West Coast offense to someone who isn't able to handle it. It's like trying color in the missing pieces of a puzzle.
8. Tennessee Titans - Cam Newton, QB - Auburn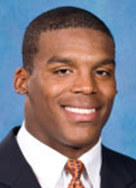 Bud Adams has had his eye on this pick since Newton took control of the Heisman race in late October. The manager, Kerry Collins, is now a free agent and the Titans have made it very clear that Vince Young is not going to be a part of their plans moving forward. You couldn't pay me to guarantee a success story here, but I do believe this is the pick that will be made. Bud Adams loves winners, and if there's one thing Newton's got going for him"¦
Here's an article about Cam Newton Jersey
9. Dallas Cowboys - Nick Fairley, DT - Auburn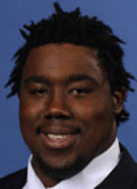 I'm sure Tony Romo is going to be sitting on his couch, nursing his collarbone, and rooting for Gabe Carimi on April 28th, but the Cowboys have much more serious needs defensively. In 2010, the DBs couldn't cover, the pass rushers couldn't pass rush, and there wasn't a soul on the team that could make a solid tackle. The Cowboys aren't going to get the player they want in Prince Amukamara, but an elite talent like Fairley falling to this spot is a lucky break for a franchise with 80,000 seats worth of hype to live up to. Fairley should step in immediately next to Jay Ratliff and be both an effective run-defender and legitimate pass rush threat.
10. Washington Redskins - Jake Locker, QB - Washington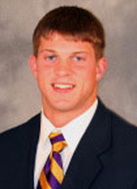 This may be a bit of a reach, but Locker is Mike Shanahan's kind of guy and he isn't going to risk not being able to trade up and acquire Locker later. Locker is a gifted athlete and born winner with a slingshot shoulder that might culminate in some father/son remarks from Shanahan. A gaping hole in the middle of the defensive line and a craving for more pass rushers are some issues that should probably be addressed instead here, but I feel the level of regret is going to be at a minimum come training camp. This is a pick the fans will go head-over-heels for, and I personally feel that Locker is going to have the most successful career of the big-3 quarterbacks in the class of 2011.
11. Houston Texans - J.J. Watt, DT/DE - Wisconsin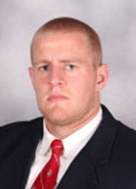 I can summarize the Houston Texans in 4 words - good offense, bad defense - "bad" being the nicest word I can think of. The secondary is the unit that really needs to be addressed in order to improve that 32nd ranked pass defense, but unless Houston wants to go ahead and nab up Ras-I Dowling or Brandon Harris this early, they're just going to have to go in another direction. Watt was a feared Big-10 pass rusher during his dorm days, recording 7 sacks last year despite playing DT primarily. He should make a smooth transition to DE and be a pro-bowl caliber player opposite Mario Williams and at least help the secondary by collapsing the pocket faster.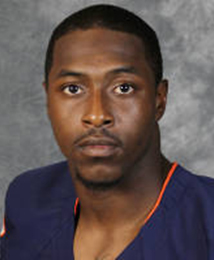 12. Minnesota Vikings - Ras-I Dowling, CB/S - Virginia

The big-3 quarterbacks have all been selected by this point, which in all likelihood will spell trade-down for the Vikes. However, if they do decide to stay at 12 then I feel Dowling would be a good, safe pick to make. He's a very fundamentally sound player with hawk-like ball skills and gripping tackling technique. Minnesota used early picks on Tyrell Johnson and Chris Cook in the past two years and neither has particularly worked out. It's about time they acquired someone who can make this secondary special. A Winfield/Dowling combination is a tandem not to be reckoned with.
13. Detroit Lions - Gabe Carimi, OT - Wisconsin

Joyous day in Detroit! It looks as if the Lions have finally gotten their franchise left tackle to keep their franchise quarterback, Matthew Stafford, off of the surgery table. Carimi is a quick, physical, mountain of a man whose skills will be praised in the Motor City, where the likes of a reputable offensive line haven't been reported since before he was born. He'll need to work with the coaches for a little while in order to make that transition to LT, but mark my words, that is a job well worth the effort. I can't see the Lions going in any other direction but offensive tackle. If Carimi is gone, they will take Nate Solder.
14. St. Louis Rams - Robert Quinn, DE/OLB - North Carolina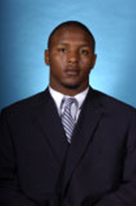 Possibly the most mediocre team in the league, the Rams showed promise with plenty of young talent leading the way in 2010. Draft-wise, this means that they could go in several different directions. A young weapon like Julio Jones to assist Bradford, a well-reputed back like Mark Ingram to take some carrier from S.J., or in this case, an athletically gifted pass rusher to compliment the bull-rushing style of Chris Long.Robert Quinn ran into more than his fair share of disciplinary issues in college, which I believe will damage his stock severely enough to knock him out of the top 10. Whether or not this will be a heart-warming success story or another unfortunate tale of a big time bust is yet to be determined. However, the potential for greatness is there, someone just needs to unleash it.
15. Miami Dolphins - Mike Pouncey, C/G - Florida

Its been presumed that the days of Ronnie and Ricky have come to an end in Miami, but I believe that once the lockout dispute is resolved, a strong effort will be made to re-sign Brown. The need for an interior lineman isn't drastic, but I believe that Mike Pouncey is a significant upgrade from an already solid offensive line. 21st is far too low a rank for a backfield of the Dolphins' caliber and the addition of the 6'5", 303lb Pouncey should help pave the way for the next 1,000-yard rusher in South Florida.
16. Jacksonville Jaguars - Julio Jones, WR - Alabama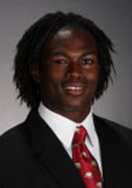 After the departure of Mike Sims-Walker, the Jags are going to be looking for a big time playmaker at the receiver spot to fill the void left behind. Jones has the 40-time to draw immediate note from teams picking in the teens, and showed during his career at "˜Bama that its not just speed that makes him a gifted player. Jones brings the full package - quickness, hands, route running, and blocking. This could be the guy who helps the Jaguars get over that playoff hump they've been fighting since 2007.
17. New England Patriots - Mark Ingram, RB - Alabama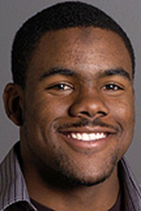 The Patriots are stacked head-to-toe with talent and experience. They could take just about any player on the board right now and I wouldn't condemn them, especially after the draft job this organization has done over the past decade. Here's why I think they'll take Ingram: First of all, he's got a Heisman in one hand and a national championship ring on the other. He knows what winning feels like and the Patriots are an organization where knowing how to handle success is just as important as actually being successful. Secondly, he's a product of the SEC and son of a former NFL star. The backs who've come out of the SEC in recent years (Ronnie Brown, Peyton Hillis, Darren McFadden, Arian Foster) have all been pretty successful"¦am I right? And it's a conference where Bill Belichick has a lot of close ties. Finally, take a look at the Pats' rushing attack last year. BenJarvus Green-Ellis, who's lean enough to play receiver, and Danny Woodhead, who looks like he should be playing Pop Warner, were the teams leading rushers. Don't even begin to think that Ingram wouldn't be a major improvement.
18. San Diego Chargers - Adrian Clayborn, DE - Iowa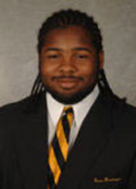 I think it came as a shock to us all when the Chargers missed the playoffs this past year. The #1 ranked offense and defense, theoretically, should guarantee a highly seeded playoff spot. However, because of an inability to win games in the clutch thanks to faulty efforts on both the offensive and defensive sides, the Bolts were banished to the realm of mediocrity where the draft rewards talented squads that don't live up to their potential.Adrian Clayborn is my #1 rated defensive end. He fits the mold for the Charger's 3-4 scheme to perfection and has an inside game to match his dominant pass rushing skills. With the absence of perennial pro-bowler, Jamal Williams, San Diego has been searching for a big-name defensive lineman to fill his cleats, and I think Clayborn is the perfect guy to do the trick.
19. New York Giants - Quan Sturdivant, ILB - North Carolina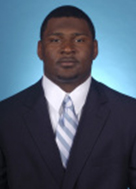 The Giants' linebacking core hasn't been the same since Antonio Pierce was cut in 2007. The lack of forceful leader in the middle of the defense has caused a usually proud unit to somewhat lose its shape. Sturdivant is the mind's image of an NFL inside linebacker - scary to look at, a well-defined leader, and his presence is felt in his play. This guy will certainly get Perry Fewell's vote at this point, but the rest of the organization might be looking in the direction of a corner like Brandon Harris or Aaron Williams. Long story short, I think Fewell wins this little battle and the G-Men walk away with a surefire starter.
20. Tampa Bay Buccaneers - Cameron Heyward, DE - Ohio St.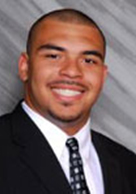 The Bucs were 2010's upstart team, showcasing new and unknown talent in sometimes shocking manners. They missed the playoffs by a technicality while finishing with the same record as the eventual Superbowl champion Green Bay Packers. Though they exceeded all expectations, the one thing that ultimately kept the Bucs out was their atrocious run defense"¦Heyward's specialty. His enormous figure and powerful branch-like arms capture anything within grabbing distance. But that's not all; Cameron Heyward is a multi-talented individual with pass rush skills that will likely earn him the starting left end spot in Tampa. Expect to hear Heyward's name a lot more come December, as he may just be the missing piece that gets Tampa Bay over the hump.
21. Kansas City Chiefs - Nate Solder, OT - Colorado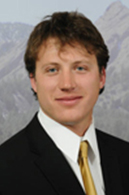 The offense as a whole is going to need to do some major renovating if the Chiefs wish to play successfully through a vigorous 2011 schedule. Solder is the only player the Chiefs can take here that would single-handedly make everyone on the offense better. Better protection for Matt Cassel means more time for Dwayne Bowe to complete his routes and get open. Added solidity along the O-line also means more consistent holes for the already versatile Jamaal Charles and Dexter McCluster. I think Quan Sturdivant is the guy KC wanted at #21, but it would've been hard to foresee him coming off the board before that.
22. Indianapolis Colts - Stephen Paea, DT - Oregon St.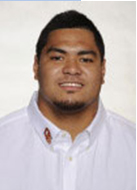 A lot of people have referred to Daniel Muir as the worst nose tackle in the NFL. I am one of those people. The defining moment of Paea's life leading up to the draft was his performance at the NFL Combine's bench press event. The Oregon St. workhorse extended 225lbs 49 TIMES and afterwards said he had a couple more in him, but lost count. This not only demonstrated what a gifted tackle we have available at #22, but also showcased his will and explosive burst. His attitude is also admirable, giving him an extra sparkle in Bill Polian's eyes. He's far from the best player on the board, but I feel that he gives the Colts the biggest possible upgrade.
23. Philadelphia Eagles - Ryan Kerrigan, DE/OLB - Purdue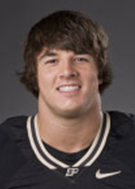 It may seem a tad unorthodox to select 1st round defensive ends in two consecutive years but for a talent of Kerrigan's level to fall right into their laps may just be too tempting. Kerrigan's physical tools will allow him to perform best as a 4-3 defensive end. His motor is perhaps his best asset and he should make a friendly entrance into this hard-nosed Phili defense. The addition of Kerrigan would give the Eagles a pass rushing unit with the potential for unrivaled success in this league and help approve upon their 23.6ppg allowed. The fusion of Kerrigan with Brandon Graham gives the Eagles two high-energy defensive players to model the road for future success.
24. New Orleans Saints - Aldon Smith, DE/OLB - Mizzou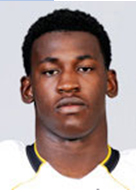 Smith may well be the best athlete in this class, blessed with a 6'4", 263lb frame and the lanky arms of Elastic Man. New Orleans is searching for an elite pass rusher to match up with defensive end, Will Smith, and combat divisional OTs, Jeff Otah and Tyson Clabo. Smith is inexperienced, leaving school after only his Sophomore year, but his potential for greatness is through the ceiling. It's a big hit-or-miss pick with plenty of safe options still available, but just one year removed from a Superbowl Championship, the Saints have a little bit of cushion for error.
25. Seattle Seahawks - Marvin Austin, DT - North Carolina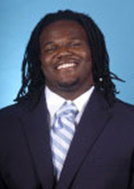 It's become a matter of fact that Charlie Whitehurst is not going to be Matt Hasselbeck's predecessor. However, it's also rather obvious that a suitable replacement won't be available in this draft class either, and if they do decide to take that chance, it won't be in this round. Marvin Austin will be an absolute anchor in the middle of a struggling defensive line. In case you've forgotten there was a considerable amount of talk about him possibly being the 1st overall pick before his suspension from UNC.
26. Baltimore Ravens - Brandon Harris, CB - Miami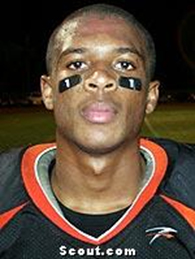 I'm a huge fan of Lardarius Webb, but it frightens me to the core that a 3rd year corner (primarily return specialist) from Nicholls St. is the best cornerback on this should-be terrifying defense. Back in the days of Chris McAlister and Samari Rolle, you practically had to be fool to attempt a pass against the Ravens, but now they're almost laughable, ranking 21st in the league against the air attack. Brandon Harris brings a lot of Woodson-esc characteristics to an already well-coached ball club. He's a sneaky blitzer, solid tackler, and his basic cornerbacking is very fine-tuned"¦aside from his stone hands.
27. Atlanta Falcons - Da'Quan Bowers, DE/OLB - Clemson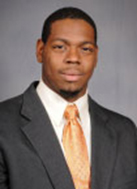 Bowers's draft stock has done nothing but plummet since the college football season concluded. Being selected 27th overall is ultimately the result of mysterious injuries, subordinate measurables, and unimpressive interviews. I personally think Bowers's value is less than projected because he doesn't really fit a scheme. He's too slow to play a 3-4 outside backer and doesn't fit the size requirements for a 4-3 end. Nevertheless, the Falcons could stand to add another pass rusher and although I don't have high hopes for Bowers, this pick makes sense for Atlanta.
28. New England Patriots - Jonathan Baldwin, WR - Pitt.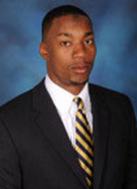 The Moss days are over. Its time to find a receiver who can go up and get it, unlike the slots and compliments that pack the Patriots roster today. Jonathan Baldwin is a physically imposing wideout who can make plays on inaccurate balls and create mismatches in the redzone. Belichick's squad is in a very good position to take the best player available, picking again after just four selections. Baldwin has a bright future ahead of him and he should excel in a prolific offense like New England's.
29. Chicago Bears - Tyron Smith, OT - USC

Whether I like it or not, Tyron Smith will be a 1st round pick just because Kiper loves him. The Bears are desperate for an offensive tackle to protect their main investment, Jay Cutler, and at least Smith knows how to block. If Smith gets hooked up with an NFL meal plan, he could be a solid player at the next level, but otherwise I can see "bust" written all over him. Its isn't out of the question for the Bears to trade up and go after a guy like Solder or Carimi, but no matter what, they're going to go OT in the first round.
30. New York Jets - Brooks Reed, OLB - Arizona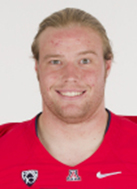 Where you bust, you must rebuild. It's about time the Jets made up for the walking mistake that we know as Vernon Gholston. Reed is a heavy motor player with strength to match his passion. He draws a lot of comparisons to Clay Matthews III, but doesn't quite have the quickness to live up to that hype. Regardless, his talents are highly regarded and they will help re-address a Jets' front-7 that is dropping stars like a failing record company. Reed should step in immediately and be a solid fit in Rex Ryan's scheme.
31. Pittsburgh Steelers - Aaron Williams, CB - Texas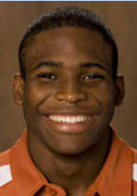 Ike Taylor is the only reputable cornerback on the Steelers' roster and even he is showing signs of deteriorating play. Aaron Williams's primary function will be to add youth to a quickly aging secondary. The 6'0", 190lb Junior from Round Rock shadowed opposing receivers relentlessly, commandeering a UT secondary considered by many to be the most talented in the nation. There are also a number of good defensive linemen the Steelers might look at with this pick. Muhammad Wilkerson or Cameron Jordan may come off the board if the Steelers decide that the secondary can be addressed in later rounds.
32. Green Bay Packers - Muhammad Wilkerson, DT/DE - Temple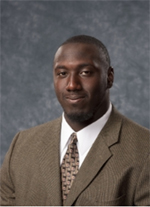 The Packers have no immediate needs and whatever they decide they want to do with this selection will be an investment for the future. Wilkerson will not be a starter if Cullen Jenkins's contract gets worked out, but he will add depth to an otherwise depleted D-Line that saw 3rd day picks Jarius Wynn and C.J. Wilson getting minutes in the league's biggest game. Like I said, the future is the only concern for the defending champs so Jimmy Smith, Rahim Moore, and DeMarco Murray would also be reasonable choices to close out the 1st round. I think the Pack will pull the trigger on Wilkerson because the chance of a defensive lineman of his talent-level still being available when they pick for the 2nd time is severely less likely than the likelihood of a talented DB being there.
---
What do you think?
We'd love to hear your comments and/or opinions. If you submit them here, other visitors can read them, rate them and comment on them. An e-mail address is not required.
---
From 2011 NFL Mock Draft Predictions to NFL Football Blog | Sports Blog | NCAA Football Blog | NFL Football Archives | College Football Archives | MLB Baseball Blog | College Baseball Blog | MLB Baseball Archives | NBA Basketball Blog | NCAA Basketball Blog | NBA Basketball Archives | NCAA Basketball Archives | Fantasy Football | Fantasy Basketball | Fantasy Baseball | Soccer Archives | Olympics Archives | Stupid Athletes Archives | Other Archives | Football Forum | Basketball Forum | Baseball Forum | NFL Football Store | NBA Basketball Store | MLB Baseball Store | NCAA Football Store | NCAA Basketball Store | NCAA Baseball Store | Fatheads | NFL Football Tickets | NBA Basketball Tickets | MLB Baseball Tickets | NCAA Football Tickets | NCAA Basketball Tickets | NCAA Baseball Tickets |
---
Home Page
About Us | Contact Us | Site Search | Advertise | Terms of Use |
---